Report: GM Crops to Dominate Global Agri-biotech Market
May 16, 2018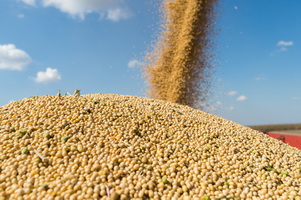 GM crops are expected to dominate global agriculture biotechnology market in 2017-2024. This is according to the latest report of Research and Markets titled "Global Agriculture Biotechnology Market - Technologies, Market share and Industry Forecast to 2024" released in May 2018.
The growth in global agriculture biotechnology market over the forecast period of 2017-2024 is attributed to the increase in global food demand caused by the rapid growth in world populations. Since agricultural biotechnology is focused on using methods to advance agriculture and its production, then it is expected to contribute in fulfilling the global food demand.
The report also stated that North America is expected to dominate the market during the forecast period.and the Asia Pacific is expected to register fastest growth.
Read more about the report from Research and Markets.
Biotech Updates is a weekly newsletter of ISAAA, a not-for-profit organization. It is distributed for free to over 22,000 subscribers worldwide to inform them about the key developments in biosciences, especially in biotechnology. Your support will help us in our mission to feed the world with knowledge. You can help by donating as little as $10.