WEMA Maize Shows Promising Resistance to Fall Armyworm in Mozambique
May 2, 2018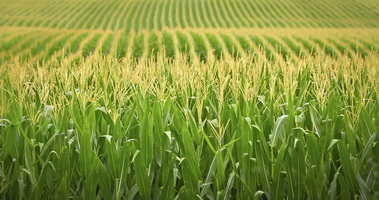 Early results from the field trials of Water Efficient Maize for Africa (WEMA) show that the genetically modified maize plants are protected against insect pests, even without the use of pesticides. This indicates that the GM maize varieties could help ensure Africa's food security.
The GM maize varieties under field trials were engineered to withstand drought and stem borer attack. Moreover, results also showed that the GM maize varieties also exhibit promising resistance to fall armyworm, which is one of the major pest problems faced by many farmers in Africa today.
These initial results have positive implications not just for Mozambique, but also for other countries developing WEMA varieties such as Tanzania, Uganda, Kenya, South Africa, and Ethiopia.
Read the article from Biosciences for Farming in Africa and My Joy Online for more information.
Biotech Updates is a weekly newsletter of ISAAA, a not-for-profit organization. It is distributed for free to over 22,000 subscribers worldwide to inform them about the key developments in biosciences, especially in biotechnology. Your support will help us in our mission to feed the world with knowledge. You can help by donating as little as $10.