ITIF, Independent Scientists Call on US Interior Secretary to Reverse Policy Against GM Seeds
October 18, 2017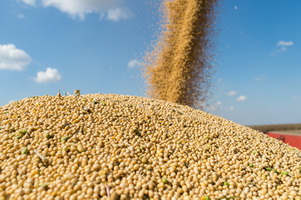 The Information Technology and Innovation Foundation (ITIF), one of the world's top science and technology body, together with a group of independent scientists, have submitted a letter to U.S. Interior Secretary Ryan Zinke to call on the department to reverse a Fish and Wildlife Service policy that phased out the use of genetically modified (GM) seeds. The letter argues that the policy was improperly adopted three years ago and stands at odds with the conservation objectives of the Fish and Wildlife Service.
The group said that the ban against the use of GM seeds is "arbitrary and capricious," as GM crops are shown to be the most modern, precise, efficient, and effective methods of seed improvement. They also said, "The prohibition of 'genetically modified' crops is a wrong-headed and anti-environmental policy, and the conceit that it is being advanced out of respect for a 'land ethic' is indefensible."
ITIF senior fellow Val Giddings said, "Labeling crops as 'genetically modified' stigmatizes their use, when in reality, their safety is proven and their benefits are significant."
Read the letter on the ITIF website.
The Crop Biotech Update is a weekly newsletter of ISAAA, a non-for-profit organization. The CBU is distributed for free to over 23,000 subscribers worldwide to inform them about the key developments in biosciences, especially in agricultural biotechnology. Your support will help us in our mission to feed the world with knowledge. You can help by donating as little as $10.
See more articles:

News from Around the World

Research Highlights

Plant Breeding Innovations

Beyond Crop Biotech

Resources


Subscribe to CBU: