U.S. National Academies Address PLOS One Article's Claims about the GE Crops Report
March 8, 2017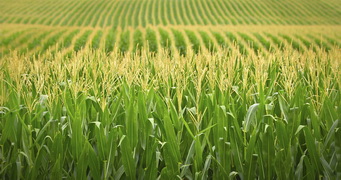 The U.S. National Academies of Sciences, Engineering, and Medicine released a statement regarding the PLOS One article which claimed that there were conflicts of interest among the committee members of the National Academies who authored the comprehensive report on genetically engineered crops published in 2016. According to the National Academies' statement, they implement a stringent, well-defined, and transparent conflict of interest policy. The committee reviewed around 1,000 publications, held three public meetings, and 15 webinars to seek out expert advice and information from the public about GE crops. The report underwent a rigorous, external, and anonymous peer-review process prior to final release.
"We are grateful for the dedication that our committee members – who served without compensation – showed in conducting such an exhaustive and thoughtful study of this important issue. The nation is fortunate to have so many experts willing to volunteer their time to participate in studies by the National Academies, which provide evidence-based advice to inform policymaking and public discourse. We stand by our committee and are proud of its report. We are particularly proud of the report's worldwide impact: As of today, there have been 33,618 downloads of the report from 169 countries," the National Academies' statement indicated.
Read the complete statement from the National Academies.
The Crop Biotech Update is a weekly newsletter of ISAAA, a not-for-profit organization. The CBU is distributed for free to over 23,000 subscribers worldwide to inform them about the key developments in biosciences, especially in agricultural biotechnology. Your support will help us in our mission to feed the world with knowledge. You can help by donating as little as $10.
See more articles:

News from Around the World

Research Highlights

Plant Breeding Innovations

Beyond Crop Biotech

Announcements

Resources


Read the latest:


Subscribe to CBU: