U.S. National Academies Address PLOS One Article's Claims about the GE Crops Report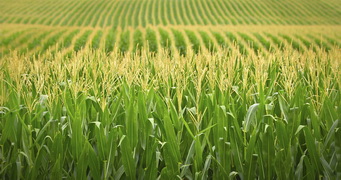 The U.S. National Academies of Sciences, Engineering, and Medicine released a statement regarding the PLOS One article which claimed that there were conflicts of interest among the committee members of the National Academies who authored the comprehensive report on genetically engineered crops published in 2016. According to the National Academies' statement, they implement a stringent, well-defined, and transparent conflict of interest policy. The committee reviewed around 1,000 publications, held three public meetings, and 15 webinars to seek out expert advice and information from the public about GE crops. The report underwent a rigorous, external, and anonymous peer-review process prior to final release.
A High-Efficiency CRISPR-Cas9 System for Targeted Mutagenesis in Cotton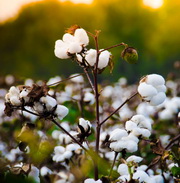 The complex allotetraploid genome is one of the major challenges for repressing gene expression in cotton. Hence, developing a site-specific DNA mutation is a dream for cotton breeders. The CRISPR-Cas9 system is a robust technique for targeted-DNA mutation. Using the CRISPR-Cas9 system, Chao Li from East Carolina University designed two sgRNAs, GhMYB25-like-sgRNA1 and GhMYB25-like-sgRNA2, for direct Cas9-mediated allotetraploid cotton genome editing.
High proportions of CRISPR-Cas9-induced specific truncation events, either from GhMYB25-like A DNA site or from GhMYB25-like D DNA site, were detected in 50% of the examined edited cotton. Further analysis also revealed that 100% and 98.8% mutation frequency occurred on GhMYB25-like-sgRNA1 and GhMYB25-like-sgRNA2 target sites, respectively. All examined samples had no off-target-caused mutation events.
These results demonstrate that CRISPR-Cas9 can be used to generate DNA level mutations on allotetraploid cotton genome.
For more information, read the article in Nature.

A biweekly update on genome editing research, regulations, and impact
produced by ISAAA Inc.

A monthly update on gene drive research and development provided by ISAAA in collaboration with the Outreach Network for Gene Drive Research
GM APPROVAL UPDATES
Turkey approved the maize event MON87427 for feed.
Australia and New Zealand approved the wheat event HB4 for food.

The USA approved the canola event NS-B5ØØ27-4 for food and feed.
Canada approved canola event LBFLFK for food.
The USA approved canola event LBFLFK for food and feed.
The USA approved soybean event GMB151 for cultivation.

Events
UF Plant Science Symposium
April 13 - 14, 2017
Florida , USA


What: University of Florida Plant Science Symposium

Where: Cancer and Genetics Research Complex, University of Florida, Gainesville, Florida, USA

When: April 13-14, 2017

Registration to this Symposium is free and on-going. For more details, visit the Symposium website.
The Crop Biotech Update is a weekly newsletter of ISAAA, a not-for-profit organization. The CBU is distributed for free to over 23,000 subscribers worldwide to inform them about the key developments in biosciences, especially in agricultural biotechnology. Your support will help us in our mission to feed the world with knowledge. You can help by donating as little as $10.