Uganda's Farmers & Youths Petition Parliament to Pass the Biosafety Bill into Law
May 4, 2016
A group of undergraduate students under their umbrella association Biotechnology Students' Association of Makerere University petitioned members of Parliament to pass the National Biotechnology and Biosafety Bill into law. In their petition, students were concerned that since the bill's first tabling in 2012, there has been slow progress in enacting it into law. "As educators and students who are involved in building the capacity to develop and regulate use of biotechnology in Uganda, we are greatly interested in this Bill both as future developers and consumers," the petition reads in part.
The petition was delivered to the Speaker on April 27, 2016 who promised to bring it to the attention of the current house before its business closes on May 11, 2016. The Bill is intended to regulate the safe use and deployment of biotechnology products in Uganda. The current policy environment only allows for research on GM crops under controlled field trials. The students' petition was followed by a press conference, where students threatened to peacefully demonstrate outside Parliament if the bill is not urgently passed into law.
The students also noted that having no enabling policy environment for technologies such as biotechnology makes it bleak for their future career prospects. The students' petition sparked a series of other calls from other youth groups. On April 28, 2016, over 90 youths from Uganda Young Farmers' Movement (UYFM) organized a similar press conference calling for passing of the bill so as to have access to disease resistant bananas and cassava. Prior to the youth event, over 1,000 farmers signed a petition calling parliament to take action on passing the same bill.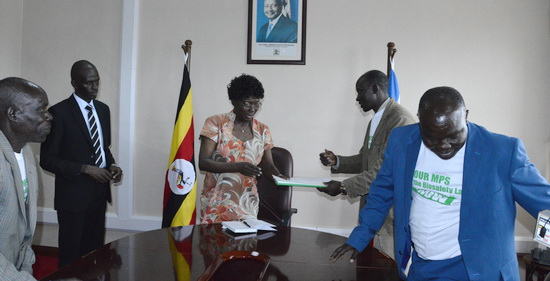 For more information, contact ubic.nacrri@gmail.com.
Biotech Updates is a weekly newsletter of ISAAA, a not-for-profit organization. It is distributed for free to over 22,000 subscribers worldwide to inform them about the key developments in biosciences, especially in biotechnology. Your support will help us in our mission to feed the world with knowledge. You can help by donating as little as $10.
See more articles:

News from Around the World

Research Highlights

Beyond Crop Biotech

From the BICs

Announcements


Read the latest:


Subscribe to BU: