European Parliament Rejects National GMO Bans Proposal
November 4, 2015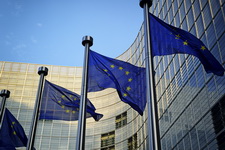 The European Parliament rejected the draft EU law that allows any EU member state to ban or restrict the sale or use of EU-approved GM product in its territory. Members are concerned that if the law is approved, it would lead to reintroduction of border checks between pro- and anti-GMO countries. They asked the Commission to draft a new proposal about the issue.
"I believe that this proposal could have negative consequences for agriculture in the EU, which is heavily dependent on protein supplies from GMO sources. It could also have indirect negative effects on imports. Finally, there are concerns over whether this proposal could even be implemented, because there are no border controls in the EU", said rapporteur Giovanni La Via (EPP, IT), whose recommendation to reject the proposal was approved by 577 votes to 75, with 38 abstentions.
Read the press release from the European Parliament.
Biotech Updates is a weekly newsletter of ISAAA, a not-for-profit organization. It is distributed for free to over 22,000 subscribers worldwide to inform them about the key developments in biosciences, especially in biotechnology. Your support will help us in our mission to feed the world with knowledge. You can help by donating as little as $10.