Bill Gates: GMO Seeds Can Help Farmers Adapt to Climate Change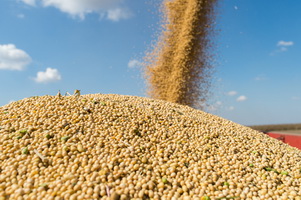 In a conference call during the Global Climate Action Summit held in San Francisco on September 12-14, 2018, Bill Gates, co-chair of the Bill and Melinda Gates Foundation, said that the power of innovation should extend to climate change. Gates believes that innovation will be key to confronting climate change, helping those affected by it, and meeting the growing demand for energy.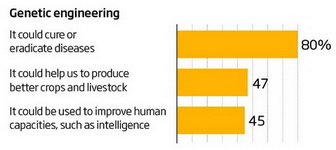 The UK public is well-informed and favors science and technology, however the politicians are ignoring their hopes and fears. This is according to the results of the 2018 New Scientist survey of public attitudes to science, technology, medicine, and environment.
Gene-editing Used to Determine Gene Functions for Wheat Grain Traits
CRISPR-knockout plants for the gene show increased grain size and weight, indicating a negative regulator function for TaGW2. Notably, the gene also affect the phenotype in a dose-dependent manner, that is, plants mutated at two or more genomes show greater change in phenotype than when mutated only at one genome. Using a TILLING population, the researchers further confirm that the gene is a negative regulator for grain size and weight.