Africa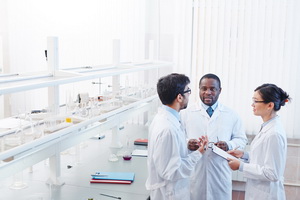 South Africa stands to hugely benefit from genome editing and other modern biotechnologies when products thereof are developed and used within a framework that ensures their sustainability. This was an affirmation coming out from the second National Biosafety Symposium, organized by Biosafety South Africa in Pretoria on March 14, 2019.
Addressing ethical, legal and social implications of human genetics research and innovation, Prof. Michael Pepper from University of Pretoria called for inclusion of practical interventions in genome editing in the country. Echoing recommendations from a recent study commissioned by the country's Academy of Science, he recommended that biotech innovations should be incorporated in school curricula to improve public understanding. He also asked for refining of consent models for patients to ensure responsible use of genetic technologies.
At the Symposium, South Africa's Department of Health's Food Control Unit revealed their new findings that residue levels of GMO-associated herbicides in maize products are mostly undetectable and even when detectable, they are more than two orders of magnitude below the national maximum allowable residue levels.
The participants also discussed and acknowledged the regulatory and acceptance challenges faced by entrepreneurs involved with genome editing and other modern biotechnology tools. Leah Bessa, co-founder of the start-up biotech company Gourmet Grubb, which is developing insect-based foods, appealed to regulators to develop formal consultation opportunities for start-up companies. The Symposium was concerned that inadequate technical and financial support are among factors that can derail progress in the region. The stakeholders called for a policy environment conducive to sustainable innovation and observed that a multi-disciplinary approach to biotech innovation is critical to ensure success and sustainable growth in the country's biotech sector.
For more details, contact Biosafety South Africa Executive Manager Dr. Hennie Groenewald on hennie@biosafety.org.za.
Americas
Jack Bobo, Vice-President of global policy and government affairs with Intrexon, a biotech firm based in the United States, is a staunch supporter of the genetically modified non-browning Arctic Apple which he believes could change the views of the public about GM food. "I like to say it's the most important GMO in the history of the world. Because it's the only GMO that people will buy because it's a GMO," Bobo stated during the U.S. Department of Agriculture outlook forum held last month.
Apples are the third most-wasted food in America. Data shows that around 40 percent of apples in the country are thrown away due to bruising and browning. High sales figures indicate consumers' desire for a non-browning apple as they see its potential to lessen trash and reduce food waste.
Despite claims from biotech activists that the public was not interested in a GM apple and that it would jeopardize Canada's apple industry, the Arctic Apple varieties received regulatory approval from the federal government in 2015. To date, the company has introduced three Arctic Apple varieties — the Arctic golden delicious, Arctic fuji, and Arctic granny smith.
For more details, read the news article in The Western Producer.
Asia and the Pacific
The Australian Office of the Gene Technology Regulator (OGTR) invites comments from the public to assess license application DIR 166 from Queensland University of Technology for a field trial of chickpea genetically modified for drought and other abiotic stress tolerance.
The trial is proposed to take place at one site with a total area of 3 hectares per year over a maximum of 6 seasons. The site is in the Tablelands Regional Council in Queensland. The GM chickpea grown in this field trial would not be used for human food or animal feed.
The Regulator has prepared a Risk Assessment and Risk Management Plan (RARMP) for this application and welcomes written submissions on issues relating to the protection of human health and safety and the environment prior to making a decision on whether or not to issue the licence. Submissions should indicate DIR 166 and be received by April 29, 2019.
For more details, read the DIR 166 documents available at the OGTR website.
[ Send to a Friend | Rate this Article ]
---
The USDA FAS Global Agricultural Information Network has released its report on China's agricultural biotechnology industry, highlighting the approval of five new biotech traits in imported crops for processing. These are the first five approvals granted in the last one and a half years.
The report also states that the Ministry of Agriculture was renamed into the Ministry of Agriculture and Rural Affairs (MARA), with its biotechnology regulation function remaining the same. MARA has also amended its regulations on safety assessment, import approval, and GMO labeling. Despite the re-structuring and amendments, MARA has still not issued the certificates of cultivation for both the GE corn and GE soy which have been in the approval pipeline since 2016.
The report also includes MARA's campaign efforts to combat the widespread misinformation about agricultural biotechnology in the country, especially in the Chinese social media. Through the campaigns, the Chinese government hopes to turn consumer and public perceptions favorable towards agricultural biotechnology.
Refer to the full report for more details.
[ Send to a Friend | Rate this Article ]
---
Gene editing of sugarcane for renewable energy and bio-plastics could sustain the industry in the face of falling global demand for sugar.
Professor Robert Henry from Queenslands Alliance for Agriculture and Food Innovation (QAAFI) of the University of Queensland is using gene editing to develop sugarcane to effectively produce biofuels and bioplastics. Together with a global team of experts and as part of a project with US Joint Genome Institute, Prof. Henry is sequencing the sugarcane genome. Full genome sequence is expected to be decoded by 2020.
"Having sugar's genetic template will allow us to look at growing sugarcane as a biofuel and a source of 100 percent recyclable bioplastic, making it a substitute for petroleum in the production of countless items from cosmetics to car parts," he said. "It's about reinventing sugarcane as a crop with a wider range of end uses, and sugarcane is ideal for renewables because it is fast-growing with abundant biomass," he added.
Read more from the University of Queensland.
[ Send to a Friend | Rate this Article ]
---
Zheijiang University professor Tianzhen Zhang and colleagues generated the most complete genome assemblies for two cotton species Gossypium hirsutum and G. barbadense using NRGene's customized DeNovoMAGIC-3 software. The results are published in Nature Genetics.
Despite cotton's wide usage in various industries, little is known about its origin. With the chromosome-by-chromose representation of the two cotton species, scientists and breeders can unlock more of cotton's potential.
"The two cultivated allotetraploid cotton species have striking differences in fiber quality, growth habits, and yields," said Professor Zhang. "As a result of NRGene's tools, we can now compare these two genomes and use them to help us pinpoint the genetic differences responsible for these diverse traits. This can take much of the guesswork out of developing better quality and higher yield cotton as well as of studying cotton origin and domestication."
Read the media release from NRGene.
[ Send to a Friend | Rate this Article ]
---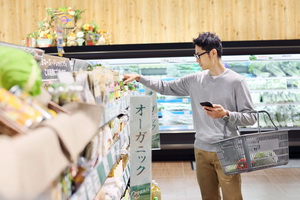 As the global debate on regulation of gene-edited crops continues, countries such as the United States and Japan have come to the conclusion that foods from such crops would not need regulation.
An advisory panel from Japan's Ministry of Health, Labor and Welfare has recommended to allow gene-edited foodstuffs to be sold to consumers without safety evaluations as long as the techniques involved meet certain criteria. "There is little difference between traditional breeding methods and gene editing in terms of safety," said Hirohito Sone, an endocrinologist at Niigata University who chaired the expert panel.
Japan's final report on gene-edited foods has been approved, and an earlier draft states that no safety screening should be required provided the techniques used do not leave foreign genes or parts of genes in the target organism. The panel concluded it would be reasonable to require information on the editing technique, the genes targeted for modification, and other details from developers or users that would be made public while respecting proprietary information.
For more details, read the article in Science.
Europe
Saffron crocus (Crocus sativus) is the source of the most expensive spice in the world, with prices going up to 30,000 euros per kilogram. This spice whose aroma comes from apocarotenoid Safranal is produced from manually harvested stigmas, yet, despite its economic importance, its genome and chromosomes are poorly studied.
Researchers in Technische Universität Dresden (TUD) found that saffron crocus is a triploid hybrid species, is sterile, and cannot be bred. Although it has been cultivated for more than 3,500 years, all plants cultivated worldwide come only from daughter bulbs. For almost 100 years, there has been controversy as to the possible parent species of the saffron crocus.
The TUD researchers managed to look into the origins of the saffron crocus and shed light on the parent species using molecular and cytogenetic methods. In a paper published in New Phytologist, they report the autotriploid nature of saffron as a hybrid of wild Crocus cartwrightianus cytotypes.
Saffron crocus descended from the wild species Crocus cartwrightianus found in Greece. Through the genome sequencing of Saffron crocus and comparative chromosome analysis of different crocus species, the biologists were able to demonstrate that genomes of two Crocus cartwrightianus individuals with slight chromosomal differences are fused. These findings conclude the centuries-long search for the origins of this mythical plant.
For more details, read the TUD press release.