Asian Farmers would Face Increase in Weed Control Costs on Glyphosate Use Restrictions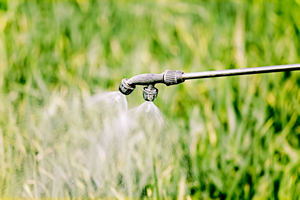 A new study reports that farmers in seven countries in Asia are facing higher weed control costs, less effective weed control, more difficult access to fields and lower yields, if they could no longer use glyphosate. The study estimates that annual weed control costs would increase across the seven countries by between US$1.4 billion and US$1.9 billion, with average increases in cost ranging from US$22/ha to US$30/ha.
The study results are summarized in a peer-reviewed paper by Graham Brookes of PG Economics Ltd., and examined the current use of glyphosate, the reasons for its use, and the changes that farmers would make to their weed control programs if they cannot use glyphosate anymore. Seven countries included in the study are Australia, China, India, Philippines, Indonesia, Vietnam, and Thailand, where glyphosate use in agriculture is significant, countries that may be considering use restrictions for glyphosate and countries where farmers are planting glyphosate tolerant biotech crops.
The economic and environmental benefits of planting glyphosate tolerant biotech corn and cotton in Australia, Philippines, and Vietnam will also be lost. Without glyphosate, farmers will be less able to realize the environmental benefits of no and reduced tillage such as a lower levels of carbon emissions, less soil erosion, and greater soil moisture content.
For more details, read the news release from PG Economics.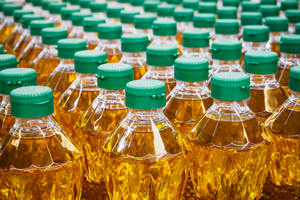 Premium quality high-oleic soybean oil developed through gene editing is now available in the US market. The soybean oil known as CalynoTM was developed by experts from Calyxt, Inc. This is the first gene-edited food released for consumers in the US.
Calyxt scientists turned off two genes involved in fatty-acid synthesis. Unlike traditional GMOs, this particular soybean had genes turned off instead of having another organism's gene inserted to it. This resulted to the Calyno oil being 80% higher in oleic acid, 20% less in saturated fatty acids, has 0 grams trans fat per serving, has three times the fry-life and has a longer shelf-life compared to the current soybean oil being sold in the market. Although the same process can be achieved through conventional crossbreeding, gene editing allows scientists to produce the crop with the desired trait more precisely and in less time.
The successful introduction of the new soybean oil into the U.S. food industry may signify that food manufacturers and consumers are now welcoming scientific innovation, particularly gene-editing, to have access to healthier foods.
See the press release for more details.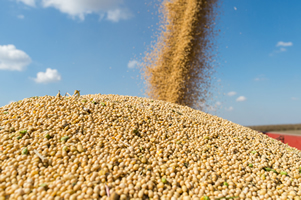 The government of Bolivia has granted the approval to use biotechnology to produce soy solely for biodiesel on 18 March 2019. The announcement was made during the meeting of President Evo Morales with private entrepreneurs in Santa Cruz. Also present were Vice President Alvaro Garcia Linera and Minister Luis Alberto Sanchez of the Ministry of Hydrocarbons. The government's decision was based on its commitment to biofuels, which also prompted Bolivia to mass produce bioethanol to replace the importation of gasoline and diesel fuel additives in September 2018.
According to Minister Sanchez, biotechnology will be used in soy production exclusively for the preparation of the new biodiesel green fuel. This initiative is estimated to cost over US$2 million in investments, and is predicted to increase Bolivia's soy agricultural production by 250,000 hectares. He also said that work will be done in Bolivia's regulatory framework in the coming weeks, to regulate the activity through a supreme decree.
Read the official news release for more details.
CRISPR-Cas9-Mediated SlNPR1 Mutagenesis Reduces Tomato Plant Drought Tolerance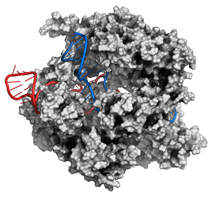 Nonexpressor of pathogenesis-related gene 1 (NPR1) has been known as one of the master regulators in the plant defense response to pathogens. However, its role in plant's response to abiotic stress still needs more exploration. Thus, scientists from China Agricultural University in Beijing, investigated the role of NPR1 in response to biotic and abiotic stresses in tomato, which is the fourth most economical crop globally.

The researchers isolated the SlNPR1 from tomato and generated slnpr1 mutants using the CRISPR-Cas9 system. Analysis results indicated that SlNPR1 could be involved in tomato plant's response to drought stress. SlNPR1 was found to be expressed in all plant tissues, and it was strongly induced by drought stress. Thus, the researchers dug deeper to reveal the function of SlNPR1 in tomato plant drought tolerance.

The findings revealed that slnpr1 mutants exhibited reduced drought tolerance with increased stomatal aperture, higher electrolytic leakage, malondialdehyde (MDA) and hydrogen peroxide (H2O2) levels, and lower activity levels of antioxidantenzymes, compared to wild type plants.

Based on the results, the researchers concluded that SlNPR1 could be involved in regulating drought response in tomato.

Read the research article in BMC Plant Biology

.

A biweekly update on gene editing research, regulations, and impact
produced by ISAAA Inc.

A monthly update on gene drive research and development provided by ISAAA in collaboration with the Outreach Network for Gene Drive Research
Biotech Updates is a weekly newsletter of ISAAA, a not-for-profit organization. It is distributed for free to over 22,000 subscribers worldwide to inform them about the key developments in biosciences, especially in biotechnology. Your support will help us in our mission to feed the world with knowledge. You can help by donating as little as $10.