Pinoy Biotek Magazine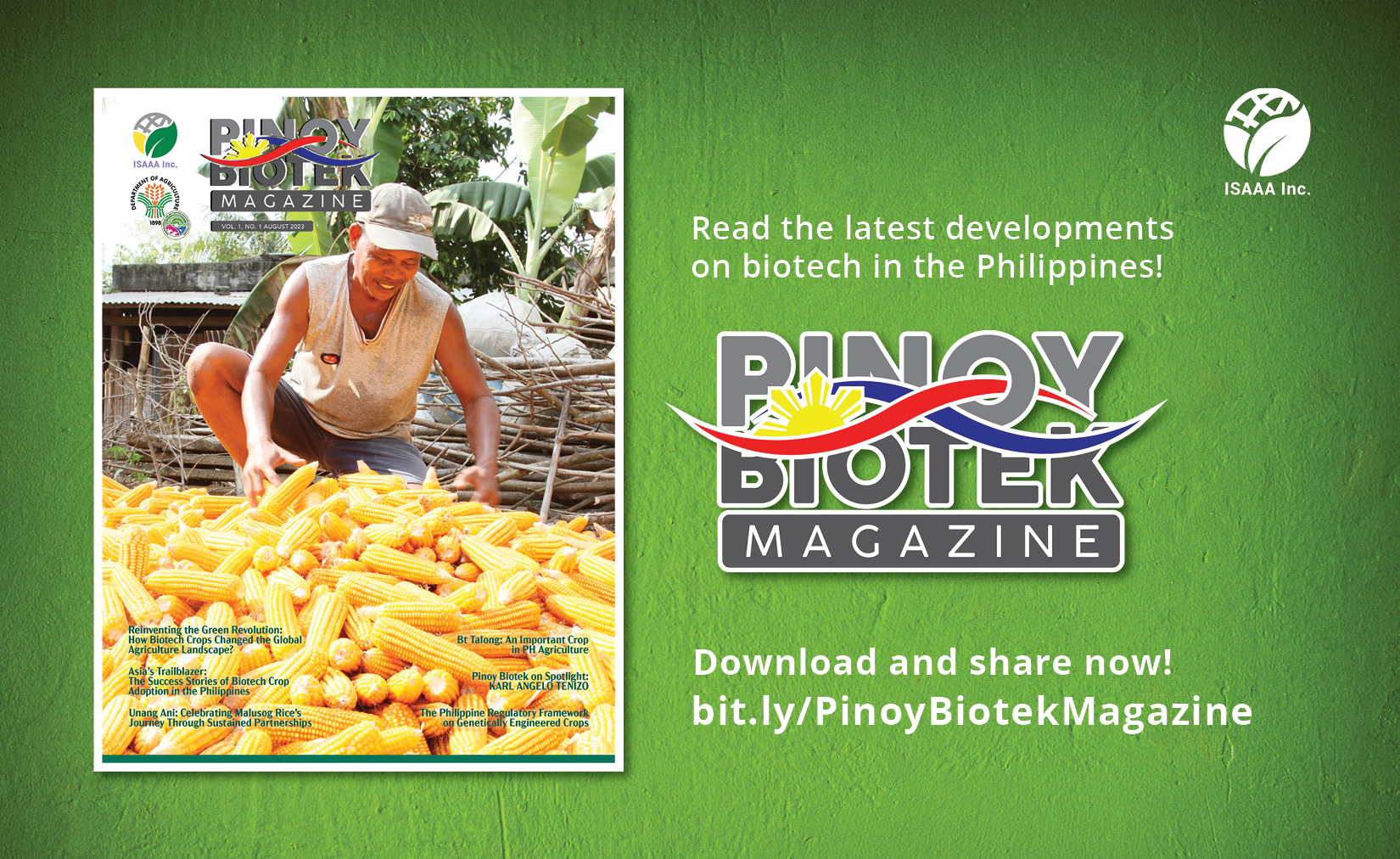 ISAAA Inc., as part of the Pinoy Biotek na Tayo project with the Philippine Agriculture and Fisheries Biotechnology Program of the Department of Agriculture (DA Biotech Program), launches Pinoy Biotek Magazine, a new information resource tool to help Filipinos better understand agricultural biotechnology (agbiotech).
Pinoy Biotek Magazine aims to raise awareness, understanding, and acceptance of Pinoy biotech products that are derived from conventional and modern biotechnology. This magazine will be published in print and distributed for free to selected schools and institutions.