Double Helix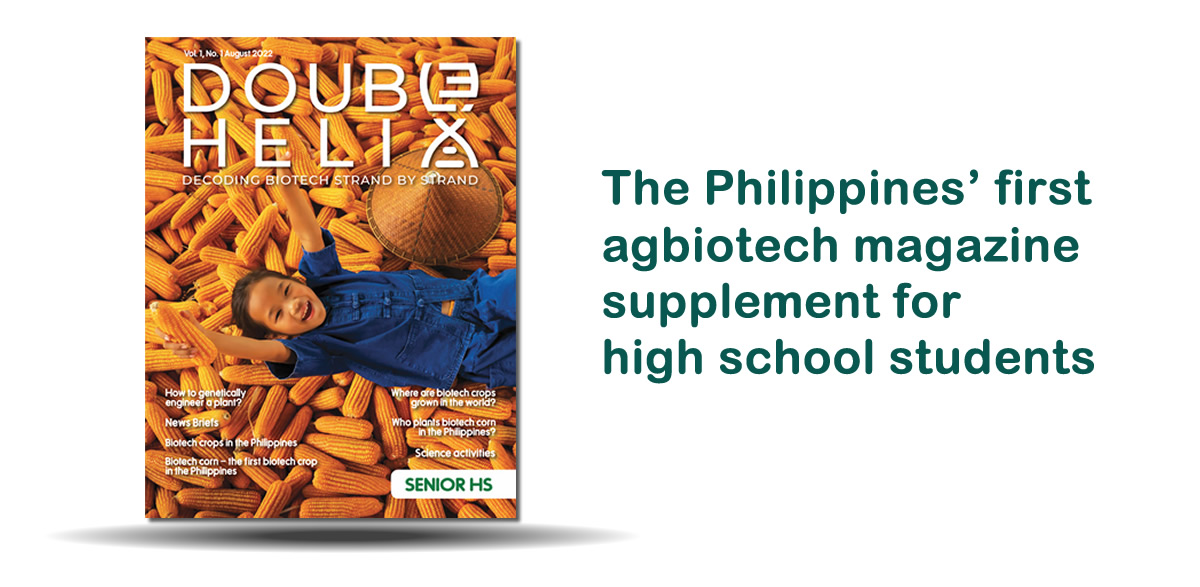 ISAAA Inc., as part of the Know The Science: Strengthening Biotech Links project with the Philippine Department of Agriculture Biotechnology Program Office, launches Double Helix, the first and only magazine supplement on agricultural biotechnology (agbiotech) for senior high school students taking the Science, Technology, Engineering, and Mathematics (STEM) strand in the country.
Double Helix was developed for senior high school students to help introduce them to agbiotech. The eight-page magazine is filled with illustrated stories, infographics, and activities to engage the young mind.
Volume 1 - No. 1 : The maiden issue of the Double Helix presents the process of developing a biotech crop, the countries where biotech crops are grown, biotech crops in the Philippines, Filipino biotech corn farmers, news briefs, and some cool and fun science activities and exercises for senior high school students and their teachers to enjoy.
Volume 2 - No. 1 : The magazine explains how gene editing works and presents two gene editing tools — CRISPR and TALENs. This issue also includes the current gene editing R&D initiatives in the country that are being conducted in various institutions.