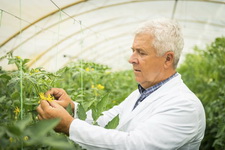 India's premier agriculture research body Indian Council of Agricultural Research (ICAR) has emphasized the importance of genetically engineered crops in bridging the demand and supply gap for foodgrains in the future. 'Vision 2050' which provides a strategic framework for innovation-led inclusive and sustainable agricultural growth in the country has listed research into genetically modified organisms (GMOs) among nine key areas which have to be harnessed to enhance productivity, nutrition, and farmers' income.
EU's Agriculture Committee Opposes National Bans on GM Food and Feed Imports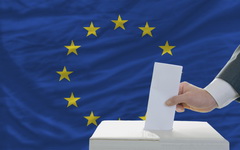 The agriculture committee of the European Parliament rejected the Commission's draft law that would give member states the power to restrict or prohibit the use of EU-approved GM food or feed on their territory. It fears that arbitrary national bans could distort competition on the EU's single market and jeopardize the Union's food production sectors which are heavily dependent on imports of GM feed.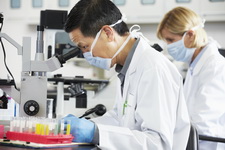 South Korea President Park Geun-hye has called for efforts to make agriculture a key industry in the country by integrating information technology (IT) and biotechnology. The President said that in an era of open markets and aging society, Korea should seek opportunities in the rapidly-changing agricultural environment.
Kenyan Parliamentarians Endorse Government Plan to Lift GMO Ban
Four Kenyan Parliamentarians namely Kareke Mbiuki (Vice-chair, Agriculture Committee), Florence Mutua (Member, Agriculture Committee), Robert Pukose (Vice–chair, Health Committee) and James Wandayi (Agriculture Committee) have voiced their support for the government's plan to lift ban on GMOs.

A biweekly update on gene editing research, regulations, and impact
produced by ISAAA Inc.

A monthly update on gene drive research and development provided by ISAAA in collaboration with the Outreach Network for Gene Drive Research
Biotech Updates is a weekly newsletter of ISAAA, a not-for-profit organization. It is distributed for free to over 22,000 subscribers worldwide to inform them about the key developments in biosciences, especially in biotechnology. Your support will help us in our mission to feed the world with knowledge. You can help by donating as little as $10.