Climate Change Alters Genetic Diversity of Wild Plant Species
University of Liverpool scientists reported in Global Change Biology that the genetic diversity of wild plant species can be altered hastily by climate change. They discovered this after studying the genetic responses of various wild plants in the grassland ecosystem near Buxton in England during simulated climate change conditions including drought, enhanced rainfall, and increased temperature, over a period of 15 years.
Gene Stacking Provides Better Resistance in Potato against Late Blight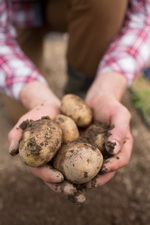 Scientists from Ghent University, VIB, Institute for Agricultural and Fisheries Research (ILVO) and partners released the results of their GM potato field study in the journal Crop Protection. The field trials of GM potatoes were conducted in Belgium and Netherlands to investigate the efficacy of adding one to three resistance genes in potatoes against last blight caused by Phytophthora infestans. Results showed that the tested genes have different contributions to resistance. They have identified a certain stack of genes from Solanum venturii, Solanum stoloniferum and Solanum bulbocastanum that provides the best resistance to late blight.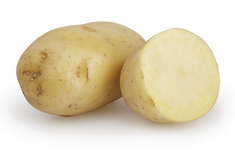 The U.S. Department of Agriculture (USDA) has approved InnateTM potato (designated as Russet Burbank event W8), which has been genetically engineered for late blight resistance, low acrylamide potential, reduced black spot bruising, and lowered reducing sugars. Late blight is the disease that caused the Irish potato famine in the mid-19th century and still threatens crops around the globe.

A biweekly update on gene editing research, regulations, and impact
produced by ISAAA Inc.

A monthly update on gene drive research and development provided by ISAAA in collaboration with the Outreach Network for Gene Drive Research
Biotech Updates is a weekly newsletter of ISAAA, a not-for-profit organization. It is distributed for free to over 22,000 subscribers worldwide to inform them about the key developments in biosciences, especially in biotechnology. Your support will help us in our mission to feed the world with knowledge. You can help by donating as little as $10.