Kenya's National Biosafety Authority Gives GM Cotton Partial Nod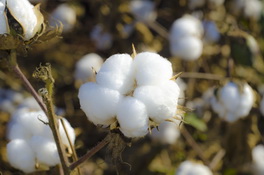 The National Biosafety Authority (NBA) has approved environmental release (open field cultivation) of MON 15985 event (commonly referred to as Bt cotton) for the purpose of conducting limited National Performance Trials (NPTs). This follows an application submitted by Monsanto Kenya Ltd in October 2015 seeking approval for "environmental release, cultivation and placing on the market."
Plant breeding innovation has brought significant impacts in European agriculture, such as increase in yield with fewer inputs and less effect on the environment, according to an EU-wide study.
South Asia Biotechnology Centre Invites Public Comments to Support GE Mustard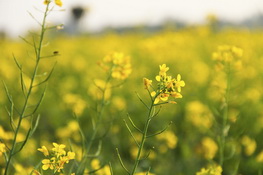 The South Asia Biotechnology Centre (SABC) is inviting the public to submit comments in favor of the barnase-barstar technology and genetically engineered (GE) mustard hybrid DMH-11 to the Indian Ministry of Environment, Forest and Climate Change (MOEF). The barnase-barstar technology and GE mustard hybrid DMH-11, rigorously assessed for biosafety over the last decade by regulatory agencies in India, is as safe as conventional mustard, and does not raise any public health or safety concerns for human beings or animal or environment.

A biweekly update on genome editing research, regulations, and impact
produced by ISAAA Inc.

A monthly update on gene drive research and development provided by ISAAA in collaboration with the Outreach Network for Gene Drive Research
The Crop Biotech Update is a weekly newsletter of ISAAA, a not-for-profit organization. The CBU is distributed for free to over 23,000 subscribers worldwide to inform them about the key developments in biosciences, especially in agricultural biotechnology. Your support will help us in our mission to feed the world with knowledge. You can help by donating as little as $10.