Nigeria's Federal High Court Ruling Permits Bt Cotton Commercialization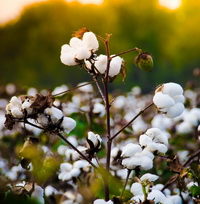 Nigeria's Federal High Court (FHC) has dismissed a lawsuit filed against the National Biosafety Management Agency (NBMA) over a permit issued by the Agency for the commercial release of Bt cotton. An advocacy group and 16 other civil society organizations filed the suit in September 2017, asking the court to revoke the permit issued to Monsanto Agricultural Nigeria Limited in 2016 for the commercial release of GM cotton.
Biotech Players Discuss Biodiversity Agreements and Protocols
Some 70 biotech players from 15 countries in Asia convened at Sunway Pyramid Convention Centre in Bandar Sunway, Malaysia for a workshop on Current and Emerging Topics Under the Convention on Biological Diversity (CBD) and its Protocols. This workshop was organized to assist Asian public researchers and other stakeholders in preparing for the UN Biodiversity Conference, which refers to three international negotiations relevant to agri-biotechnology that will be held simultaneously in November 2018 in Sharm-el Sheikh, Egypt.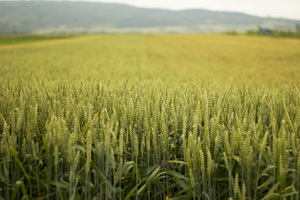 Bread wheat covers almost a fifth of the total calories consumed all over the world. Its massive and hexaploid genome, composed of three subgenomes, 21 chromosomes, and 85% repetitive DNA, hinders wheat genetic improvement toward its full potential. The International Wheat Genome Sequencing Consortium gives hope to wheat farmers as they publish the fully annotated reference genome for wheat in Science.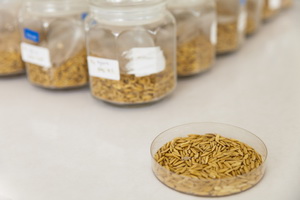 CRISPR-Cpf1 is an alternative to CRISPR-Cas9, as it targets sequences that are inaccessible to Cas9 due to different recognizable sequence requirement. Both systems are usually used to produce mutations on a target site in the genome to enable the disruption of the gene of interest. A more limitedly used function of these systems is the homology-directed repair (HDR) of a DNA sequence of interest. In HDR, a specific allele is replaced or introduced to the genome.
NEWS FROM AROUND THE WORLD

RESEARCH HIGHLIGHTS

PLANT BREEDING INNOVATIONS

News Archive | Translations

A biweekly update on genome editing research, regulations, and impact
produced by ISAAA Inc.

A monthly update on gene drive research and development provided by ISAAA in collaboration with the Outreach Network for Gene Drive Research
The Crop Biotech Update is a weekly newsletter of ISAAA, a not-for-profit organization. The CBU is distributed for free to over 23,000 subscribers worldwide to inform them about the key developments in biosciences, especially in agricultural biotechnology. Your support will help us in our mission to feed the world with knowledge. You can help by donating as little as $10.