Gene from Bitter Melon Protects Rice from Sheath Blight Disease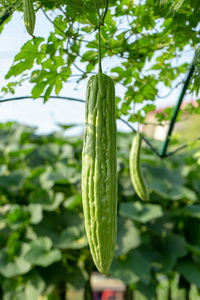 Sheath blight (SB) caused by Rhizoctonia solani fungus is one of the problems in rice production, but scientists have not found a source of resistance within the rice germplasm. Thus, researchers from Southwest University in China searched for other sources of resistance and tested a gene from bitter melon. The findings are published in Transgenic Research.
Journalists and Policymakers Demand for Simple Biotech Messages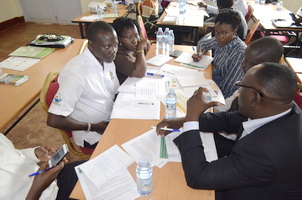 For six years, Ugandan policymakers and journalists have expressed frustrations about the difficulty in appreciating scientific terminologies and messages presented about biotechnology. On many occasions, non-scientists have volunteered to simplify the science with limited success. For this reason, Uganda Biosciences Information Center (UBIC) brought together science and media practitioners to develop the first ever 'dictionary' that provides simple language translations of some of the terminologies used in biotechnology and biosciences. UBIC further intends to have this 'dictionary' translated from English into key languages spoken in Uganda and the region such as Kiswahili, Luganda, Runyakitara, Luo, Acholi, and Ateso.

A biweekly update on gene editing research, regulations, and impact
produced by ISAAA Inc.

A monthly update on gene drive research and development provided by ISAAA in collaboration with the Outreach Network for Gene Drive Research
Biotech Updates is a weekly newsletter of ISAAA, a not-for-profit organization. It is distributed for free to over 22,000 subscribers worldwide to inform them about the key developments in biosciences, especially in biotechnology. Your support will help us in our mission to feed the world with knowledge. You can help by donating as little as $10.