Years of relentless efforts led by Uganda Biosciences Information Center (UBIC) to integrate modern biosciences into Uganda's middle/secondary schools' curriculum were finally rewarded. Uganda's Ministry of Education and Sports endorsed a new curriculum for agriculture course unit that requires students to be trained on modern biosciences including modern biotechnology applications.
Golden Rice Has Same Nutrients as Traditional Rice Except for the Increased Provitamin A Content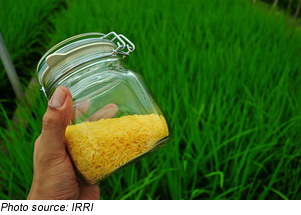 Compositional analysis of genetically engineered crops determines significant changes in nutrient composition as compared to its conventional counterpart. A article published in the Journal of Agricultural and Food Chemistry presents the results of the compositional analysis of paddy rice, straw, and bran of biofortified rice (Golden Rice or GR2E) compared with samples of non-transgenic, near-isogenic, control rice (PSBRc82) planted over two growing seasons in the Philippines during 2015-2016 at four locations representing the different rice-growing conditions in the country.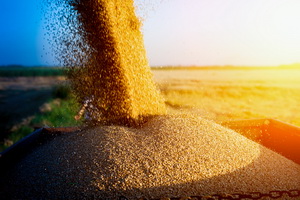 The use of genetically modified (GM) maize could increase crop yield by up to 50 percent, according to a study conducted by the Mozambique Agricultural Research Institute (IIAM). Maize is considered to be one of the most important crops in the country.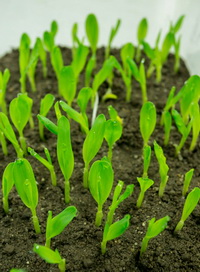 Scientists from China Agricultural University engineered a barley stripe mosaic virus (BSMV)-based guide RNA delivery system for targeted mutagenesis in wheat and maize. The results are published in Molecular Plant Pathology.

A biweekly update on gene editing research, regulations, and impact
produced by ISAAA Inc.

A monthly update on gene drive research and development provided by ISAAA in collaboration with the Outreach Network for Gene Drive Research
Biotech Updates is a weekly newsletter of ISAAA, a not-for-profit organization. It is distributed for free to over 22,000 subscribers worldwide to inform them about the key developments in biosciences, especially in biotechnology. Your support will help us in our mission to feed the world with knowledge. You can help by donating as little as $10.