Report Shows Costs of Chinese Delays on Biotech Crop Approvals
In recent years, China has taken considerably longer time to commercialize GM crop events compared to other countries. Thus, CropLife International commissioned Informa to analyze the agricultural and economic impacts of delays in Chinese approvals.
The report, The Impact of Delays in Chinese Approvals of Biotech Crops, quantifies the significant economic impact due to the delayed availability of new biotech products for farmers in major biotechnology cultivation countries, including the United States, Brazil, Argentina, and China. According to the report, timely approvals of biotech imports benefit both exporters and importers. Aside from the economic gains for the exporters, there are also indirect benefits such as growth in the agricultural and ancillary industries. Farmers benefit from adopting GM seeds that produce more yield with less input and can better adapt to climate change conditions. On the other hand, importers benefit from the timely approvals by having more and diversified availability of food/feed crops, which leads to a safe and stable food supply, improved consumer choice, and lower food prices in some areas.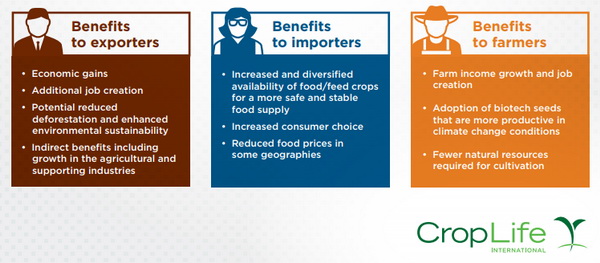 Download a copy of the report from CropLife.
European and French Studies Disprove Seralini's GM Maize Claims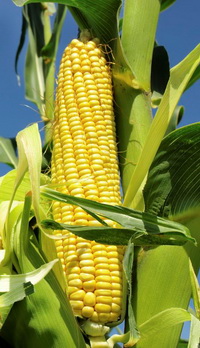 Three studies including GRACE and G-TwYST at European level and GMO90+ in France launched by European and French authorities disprove the controversial study on genetically modified (GM) maize by Gilles-Éric Séralini.
In September 2012, Gilles-Eric Séralini, a professor at the University of Caen, published a sensational article in Food and Chemical Toxicology, which later retracted the study, claiming that GM maize NK603 induces tumors in rats. The results of the European Union funded G-TwYST were reported on April 29, 2018 at a conference in Bratislava, Slovakia which confirms the lack of health effects of maize MON810 and NK603 in the 90-day rat feeding studies. These studies conclude that:
No potential risk for humans and animals was identified in the original assessment of the GM maize NK603. The G-TwYST data from 90-day and long-term rodent feeding studies did not identify potential risks as well, and therefore support the results from the initial analyses.
The G-TwYST data from the long-term feeding rat study with NK603 did not identify potential risks as well, and therefore support the results from the initial analyses and 90-day rat feeding studies.
Three immune function assays performed in the course of the two 90-day rat feeding trials with the GM maize NK603, did not affect the immune functions tested in both studies.
According to the French Association of Plant Biotechnology (AFBV) the results of these experiments are now published by enviscope.com. While referring to G-TwYST one-year and two-year long-term studies, AFBV states that "the results do not show any toxic effects of the corn analyzed and provide nothing more than 90-day studies as predicted by toxicologists". The AFBV declares that these studies "refute the main conclusions drawn from the GE Seralini studies on the toxicity of the analyzed GMO maize as no potential risk has been identified. In addition, these new studies contradict Seralini's proposal on the need to carry out long-term studies."
The AFBV asserts that "European consumers must be informed of the results of these studies, who should reassure them on the quality for their health of genetically modified plants authorized for commercialization and on the European evaluation procedure, already the most rigorous in the world.
Read the results from G-TwYST.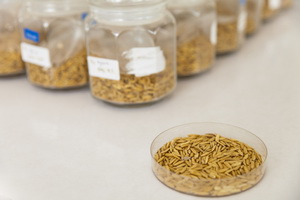 The fungus Ustilaginoidea virens causes rice false smut, a major disease of rice (Oryza sativa). However, there are only limited molecular studies on this pathogen due to the lack of techniques for studying targeted gene disruption mutants. The research team of Yafeng Liang from the Northwest A&F University in China used the CRISPR-Cas9 system to generate mutants with deleted USTA ustiloxin and UvSLT2 MAP kinase genes.
Three gRNAs targeting USTA, namely UA01, UA13, and UA21, were transformed into U. virens. For all three, the gene replacement frequency was higher when the Cas9 and gRNA constructs were transformed on the same vector. UA01 had the highest knockout frequency of 90% for generating ustA mutants. No off-target mutations were detected in the ustA mutants generated via any of the three gRNAs.
For UvSLT2, the gene replacement frequency was 50% with CRISPR-Cas9. While ustA mutants had no detectable phenotypes, Uvslt2 mutants had slightly reduced growth rate and had over 70% reduction in conidiation. Deletion of UvSLT2 also increased sensitivity to cell wall stresses but tolerance to hyperosmotic or oxidative stresses.
These results showed that the CRISPR-Cas9 system can be used as an efficient gene editing approach in U. virens and could be used to develop varieties resistant to false smut.
For more information, read the article in Frontiers in Plant Science.

A biweekly update on gene editing research, regulations, and impact
produced by ISAAA Inc.

A monthly update on gene drive research and development provided by ISAAA in collaboration with the Outreach Network for Gene Drive Research
Biotech Updates is a weekly newsletter of ISAAA, a not-for-profit organization. It is distributed for free to over 22,000 subscribers worldwide to inform them about the key developments in biosciences, especially in biotechnology. Your support will help us in our mission to feed the world with knowledge. You can help by donating as little as $10.