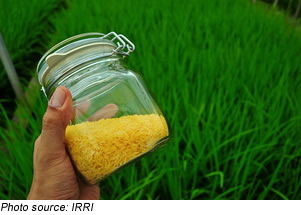 On May 24, 2018, the United States Food and Drug Administration (US FDA) released a statement on GR2E Golden Rice, a rice genetically engineered to produce provitamin A carotenoids. The US FDA statement concurs with the assessment of the International Rice Research Institute (IRRI) regarding the safety and nutrition of Golden Rice.
Special Screening of Documentary on GMOs held for Legislators in the Philippines
More than 60 people composed largely of legislators, legislative staff, and students "feasted on facts" as the film's tagline puts it, during the special screening of the documentary, Food Evolution, held on May 23 at the Philippine House of Representatives. The film was shown as part of the Biotechnology Exhibit themed Bioteknolohiya: Pambansang Hamon, Pambansang Solusyon (Biotechnology: Our Nation's Challenge, Our Nation's Solution) organized by the Department of Agriculture's Biotechnology Program Office from May 21-24, 2018.
CRISPR Editing Tested on Carotenoid Synthesis Genes in Tomato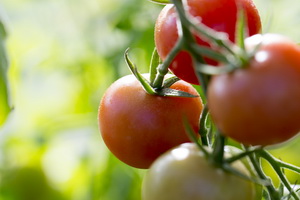 Carotenoids are plant secondary metabolites that are important in the diet of higher animals due to their functions in important physiological processes. The team of Caterina D'Ambrosio from Agenzia Lucana per lo Sviluppo e l'Innovazione in Agricoltura in Italy tested the efficacy of CRISPR-Cas9 in tomato by targeting two key genes of carotenoid biosynthesis, Psy1 and CrtR-b2.

A biweekly update on gene editing research, regulations, and impact
produced by ISAAA Inc.

A monthly update on gene drive research and development provided by ISAAA in collaboration with the Outreach Network for Gene Drive Research
Biotech Updates is a weekly newsletter of ISAAA, a not-for-profit organization. It is distributed for free to over 22,000 subscribers worldwide to inform them about the key developments in biosciences, especially in biotechnology. Your support will help us in our mission to feed the world with knowledge. You can help by donating as little as $10.