Scientists Uncover Signalling Pathway of Long-Established Immune Receptor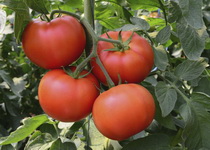 A team of scientists at The Sainsbury Laboratory (TSL) and Wageningen University has uncovered one of the mechanisms of tomato plants' defense against disease-causing pathogens. Plants are under constant attack by pathogens such as bacteria and fungi. To prevent infections, plants have an innate immune system, which detects pathogens and initiates defense.
4th Public Consultation Held for Revised GM Regulatory Guidelines in the Philippines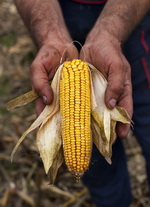 The National Committee on Biosafety of the Philippines (NCBP) of the Department of Science and Technology (DOST) organized a fourth Public Consultation for the crafting of the Joint Department Circular titled "Rules and Regulations for the Research and Development, Handling and Use, Transboundary Movement, Release into the Environment and Management of Plant and Plant Products Derived from the Use of Modern Biotechnology" on February 9, 2016 at the DA main office in Quezon City. The Government's Department of Agriculture (DA), Department of Environment and Natural Resources, Department of Health, and the Department of the Interior and Local Government jointly crafted the new circular in line with the decision of the Supreme Court declaring null and void the previously used guidelines of the DA Administrative Order No. 8.
Ancient Gene Network Helps Plants Adapt to Their Environments
Professor Marja Timmermans and a team of scientists at Cold Spring Harbor Laboratory (CSHL) have discovered the purpose of one genetic tool that is present in both mosses and flowering plants. The tool, called small RNA, has been used to make plants more sensitive to environmental cues and facilitate responses to those cues.

A biweekly update on gene editing research, regulations, and impact
produced by ISAAA Inc.

A monthly update on gene drive research and development provided by ISAAA in collaboration with the Outreach Network for Gene Drive Research
Biotech Updates is a weekly newsletter of ISAAA, a not-for-profit organization. It is distributed for free to over 22,000 subscribers worldwide to inform them about the key developments in biosciences, especially in biotechnology. Your support will help us in our mission to feed the world with knowledge. You can help by donating as little as $10.