USDA Seeks Public Input to Revise its Biotechnology Regulations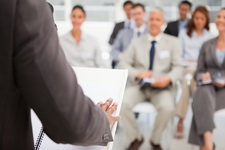 The U.S. Department of Agriculture's Animal and Plant Health Inspection Service (APHIS) has announced that it will issue a notice that it is developing a draft programmatic environmental impact statement (EIS), required under the National Environmental Policy Act, that will evaluate a range of alternatives that the Agency can take as it works to update its biotechnology regulations. The notice also invites the public to comment on the range of alternatives that APHIS will study in the draft EIS, along with definitions that APHIS plans to use in the draft EIS.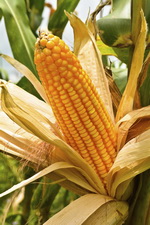 Feeding studies of GM food/feed have been studied in detail by an EU-funded project called GMO Risk Assessment and Communication of Evidence (GRACE). The project team used GM maize event MON 810 in a 90-day and one-year feeding study. The team did not find any indication that a routine performance of 90-day feeding studies with whole food/feed would provide additional information on the safety on MON810 when compared to the compositional comparison of the GM variety.
ISAAA releases the Issues and Challenges in Crop Biotech video, a collection of views and personal experiences of eminent scientists, regulators and communicators from 11 countries, in dealing with various issues and challenges in the adoption and acceptance of biotechnology and biotech crops. These include the lack of understanding by policy makers, problems with public acceptance, and the critics that undermine the benefits of the technology. Some recommendations to overcome the challenges were also suggested.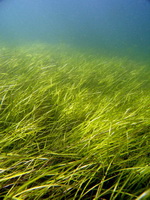 An international research team from Europe and the United States have sequenced the genome of the seagrass Zostera marina, an eelgrass taken from the Archipelago Sea off Finland. It is the first marine flowering plant to be fully sequenced, and its genome provides insight to extreme genetic plant adaptations. Eelgrass was once a flowering land plant that evolved over millions of years to become an ocean-dwelling seagrass, and researchers are interested in understanding how the plant adapts to climate change.

A biweekly update on gene editing research, regulations, and impact
produced by ISAAA Inc.

A monthly update on gene drive research and development provided by ISAAA in collaboration with the Outreach Network for Gene Drive Research
Biotech Updates is a weekly newsletter of ISAAA, a not-for-profit organization. It is distributed for free to over 22,000 subscribers worldwide to inform them about the key developments in biosciences, especially in biotechnology. Your support will help us in our mission to feed the world with knowledge. You can help by donating as little as $10.