Scientists Modify Plant Gene to Trick Bacterial Defense to Attack Virus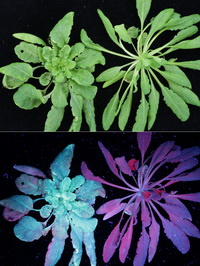 Indiana University scientists led by Roger Innes have modified a plant gene that normally fights bacterial infection to confer resistance to a virus. Plants detect pathogens indirectly by sensing the damage they cause within a cell. Once a pathogen is detected, plants mount a strong defense response. Innes' Lab found that plant proteins (sensors) that sense this pathogen-induced damage are highly specific, and previous efforts to broaden their specificity had little success.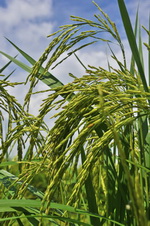 A transdisciplinary group of scientists from institutions in the Philippines, Colombia, Indonesia, USA, Australia, and Japan has successfully developed rice with increased levels of iron (Fe) and zinc (Zn) through biofortification.
Government Commissioned Study Did Not Find Glyphosate in Breast Milk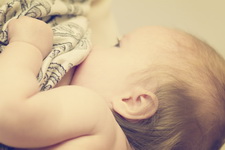 A study commissioned by Germany's Federal Institute for Risk Assessment (BfR) confirms that no residues of the herbicide glyphosate are detectable in human breast milk. The BfR commissioned renowned research laboratories in Europe to develop two independent analytical methods with high sensitivity to test 114 breast milk samples from Lower Saxony and Bavaria.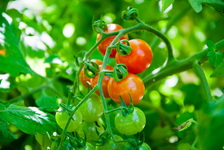 A new study of evolution in a group of wild tomatoes has shed light on the importance of genetic variation in plants. The study, conducted by researchers from the University of Michigan and Indiana University, used genome-wide sequencing to reveal details about the evolutionary mechanisms that drove genetic divergence in 13 species of wild tomatoes sharing a recent common ancestor.

A biweekly update on gene editing research, regulations, and impact
produced by ISAAA Inc.

A monthly update on gene drive research and development provided by ISAAA in collaboration with the Outreach Network for Gene Drive Research
Biotech Updates is a weekly newsletter of ISAAA, a not-for-profit organization. It is distributed for free to over 22,000 subscribers worldwide to inform them about the key developments in biosciences, especially in biotechnology. Your support will help us in our mission to feed the world with knowledge. You can help by donating as little as $10.