China Shares Biotech Commercialization Experience with Developed Countries
Over 60 representatives from Chinese government, academia, media, industry and Embassies of USA, Canada, Australia, Argentina, and Brazil gathered in Westin Hotel, Beijing, China on December 8, 2015 to promote biotech risk communication experience-sharing, strengthening communication and cooperation between government, academia, media and the industry in the dissemination of biotechnology.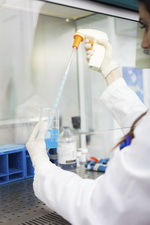 The Zambian government has launched the National Biosafety Authority (NBA), whose core business is to regulate genetically modified organisms (GMOs) or products of GMOs in the country. The launch that took place on November 26, 2015 at Radisson Blu Hotel, in Lusaka was officiated by the Minister of Higher Education, Dr. Michael Kaingu who said that the National Biosafety Authority is now fully functional in order to ensure that Zambia benefits from the safe application and use of modern biotechnology.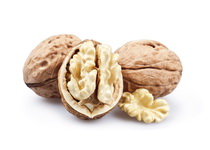 Scientists at the University of California, Davis have sequenced the genome of a commercial walnut variety, Chandler, the first reference genome sequence for a nut crop. The information will help accelerate the rate of breeding and variety improvement in walnuts and help breeders select for desired traits such as insect and disease resistance, and drought tolerance.

A biweekly update on gene editing research, regulations, and impact
produced by ISAAA Inc.

A monthly update on gene drive research and development provided by ISAAA in collaboration with the Outreach Network for Gene Drive Research
Biotech Updates is a weekly newsletter of ISAAA, a not-for-profit organization. It is distributed for free to over 22,000 subscribers worldwide to inform them about the key developments in biosciences, especially in biotechnology. Your support will help us in our mission to feed the world with knowledge. You can help by donating as little as $10.