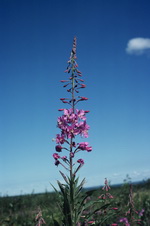 Researchers at Umeå University and the Swedish University of Agricultural Sciences have discovered that increasing levels of carbon dioxide in the atmosphere have shifted photosynthetic metabolism in plants over the 20th century. The first study worldwide, it deduced biochemical regulation of plant metabolism from historical specimens.
Swedish Board of Ag: CRISPR-Cas9 Doesn't Fall Under EU GM Definition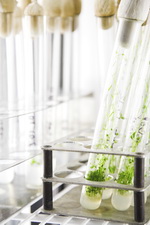 CRISPR-Cas9 is a novel technique that allows scientists to make small changes in the genetic material of an organism to occur naturally and precisely. It has a wide potential for use in plant science and breeding. According to the Swedish Board of Agriculture, plants that have been transformed using this new technique do not fall under the GMO definition of the European Union. Thus, the plants can be cultivated without restriction. Countries outside EU like Argentina have announced that similarly edited plants are not covered by their GMO legislation. EU is yet to issue a decision about the matter.
Peptide Holds Promise for Increasing Crop Yields without More Fertilizer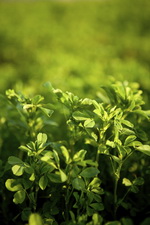 Molecular biologists from the University of Massachusetts Amherst (UMassAmherst) have discovered a "double agent" peptide in an alfalfa that promises to improve crop yields without increasing fertilizer use. The UMassAmherst team together with colleagues from the Noble Foundation, report that alfalfa appears to use an advanced process for putting nitrogen-fixing bacteria, rhizobia, to work more effectively after they are recruited from soil to fix nitrogen in special nodules on plant roots.

A biweekly update on gene editing research, regulations, and impact
produced by ISAAA Inc.

A monthly update on gene drive research and development provided by ISAAA in collaboration with the Outreach Network for Gene Drive Research
Biotech Updates is a weekly newsletter of ISAAA, a not-for-profit organization. It is distributed for free to over 22,000 subscribers worldwide to inform them about the key developments in biosciences, especially in biotechnology. Your support will help us in our mission to feed the world with knowledge. You can help by donating as little as $10.