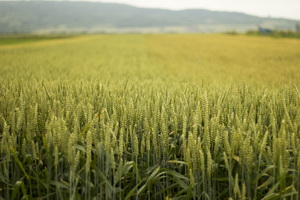 "We mustn't do what other countries have already done; we must do what no other country did," said Bioceres CEO, Federico Trucco while presenting the HB4 wheat, a transgenic wheat variety with drought tolerance trait.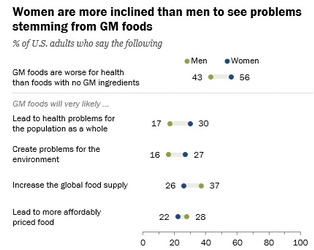 Pew Research Center releases the results of their survey on Public Perspectives on Food Risks conducted from April 23 to May 6, 2018. Results showed that men and women have varying beliefs toward genetically modified (GM) food, a contrast which was also observed across a range of food issues.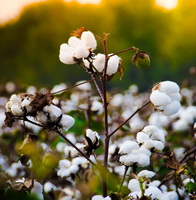 In 2017, the eighth year of planting Bt cotton in Pakistan, the country achieved 96 percent adoption rate of Bt cotton, or 3 million hectares of the national total area planted to cotton which was 3.11 million hectares.
Researchers Use CRISPR-Cas9 to Target Ripening Genes in Tomato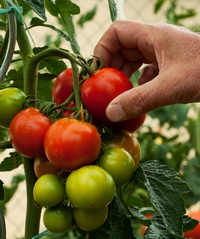 Tomato is a nutritious and economically important crop that depends on shelf life as a marketable quality. The shelf life of tomato is affected by softening, which is important in ripening, flavor development, fruit storage, and transportability of the crop. Softening is dictated by changes in cuticle and cell wall characteristics. To investigate the molecular basis of this trait in tomato, researcher Duoduo Wang from University of Nottingham in the United Kingdom and colleagues used CRISPR-Cas9 to edit genes PL, PG2a, and TBG4, which are all related to fruit ripening in tomato.
Results showed that plants that have mutation in the PL gene have firmer characteristic, whereas plants that have mutation in PG2a and TBG4 have modified fruit color and weight. The researchers also found that these three genes are acting on different locations in the cell walls. The study further clarifies the roles of these genes in tomato ripening and may serve as basis for future modification of tomato towards longer shelf life.
For more information, read the article in Plant Physiology.

A biweekly update on gene editing research, regulations, and impact
produced by ISAAA Inc.

A monthly update on gene drive research and development provided by ISAAA in collaboration with the Outreach Network for Gene Drive Research
Biotech Updates is a weekly newsletter of ISAAA, a not-for-profit organization. It is distributed for free to over 22,000 subscribers worldwide to inform them about the key developments in biosciences, especially in biotechnology. Your support will help us in our mission to feed the world with knowledge. You can help by donating as little as $10.