Governments Set Targets for Biodiversity Conservation by 2050
One hundred and ninety-six Governments have agreed to scale up investments for sustainable development and harmonious coexistence of all life on Earth by 2050. This was during the United Nations Biodiversity Conference held on November 17-29, 2018 in Sharm El Sheikh, Egypt. Addressing the convention, His Excellency, Abdel Fattah el-Sisi, President of the Arab Republic of Egypt called for mainstreaming of biodiversity to all economic sectors in order to conserve natural resources for the coming generations.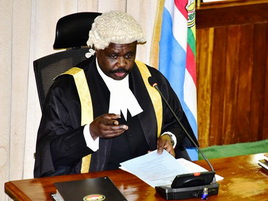 The Parliament of the Republic of Uganda finally passed the Bill designed to provide a regulatory framework for the safe development and application of biotechnology in the country.
Gene-edited Rice Shows BIG Gene Vital for Seedling Viability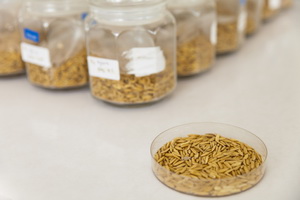 Arabidopsis BIG (AtBIG) gene encodes a large protein necessary for auxin transport and when turned off leads to changes in plant structure and adaptability to environmental stimuli. A similar gene (OsBIG) is present in rice, but its function is yet to be revealed. Thus, scientists from Wuhan University in China conducted a study to characterize the gene structure and function of OsBIG.
NEWS FROM AROUND THE WORLD

RESEARCH HIGHLIGHTS

PLANT BREEDING INNOVATIONS

News Archive | Translations

A biweekly update on genome editing research, regulations, and impact
produced by ISAAA Inc.

A monthly update on gene drive research and development provided by ISAAA in collaboration with the Outreach Network for Gene Drive Research
GM APPROVAL UPDATES
Turkey approved the maize event MON87427 for feed.
Australia and New Zealand approved the wheat event HB4 for food.

The USA approved the canola event NS-B5ØØ27-4 for food and feed.
Canada approved canola event LBFLFK for food.
The USA approved canola event LBFLFK for food and feed.
The USA approved soybean event GMB151 for cultivation.

The Crop Biotech Update is a weekly newsletter of ISAAA, a not-for-profit organization. The CBU is distributed for free to over 23,000 subscribers worldwide to inform them about the key developments in biosciences, especially in agricultural biotechnology. Your support will help us in our mission to feed the world with knowledge. You can help by donating as little as $10.