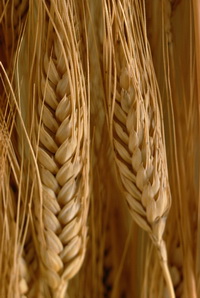 Gluten-free diet is a new trend followed by many health conscious individuals. However, this diet is designed for people with celiac disease, or those who cannot tolerate a certain type of gluten in their digestive system. Gluten, a protein found in wheat, barley, rye, and other related species, acts as glue when cooked or baked that holds breads and cakes together as they rise. The specific type of gluten responsible for causing adverse reactions are called gliadins.
The President of the Republic of Uganda H.E. Yoweri Kaguta Museveni has called upon African states to embrace the use of agricultural biotechnology to transform agriculture and enhance food security. This was during the official opening of a High-level Conference on the Application of Science, Technology and Innovation (STI) in Harnessing African Agricultural Transformation held on September 27-29, 2017 in Kampala, Uganda.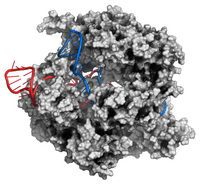 Scientists from the University of California Berkeley continue to be ahead of the CRISPR game. Together with researchers at Massachusetts General Hospital and Harvard University, they have designed a more precise version of Cas9, the enzyme that cuts DNA. The result of their study is published in Nature.

A biweekly update on gene editing research, regulations, and impact
produced by ISAAA Inc.

A monthly update on gene drive research and development provided by ISAAA in collaboration with the Outreach Network for Gene Drive Research
GM APPROVAL UPDATES
Brazil approved the wheat event HB4 for commercial cultivation.
The Philippines approved the eggplant event EE-1 for cultivation
The USA approved the canola event MON94100 for food and feed.
Nigeria approved the wheat event HB4 for food and feed.
The USA approved the corn event MON87429 for food and feed.

Ghana approved the cowpea event AAT709A for food, feed, and cultivation.
Biotech Updates is a weekly newsletter of ISAAA, a not-for-profit organization. It is distributed for free to over 22,000 subscribers worldwide to inform them about the key developments in biosciences, especially in biotechnology. Your support will help us in our mission to feed the world with knowledge. You can help by donating as little as $10.