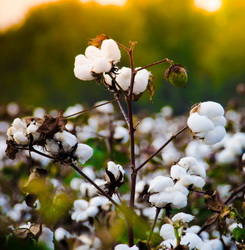 The National Biosafety Authority of Kenya has approved the field trial of Bt cotton (MON 15985 event). In The Kenya Gazette issued on September 8, 2017, published by the Authority of the Republic of Kenya, the Gazette Notice No. 8846 lists the approved GM applications in 2016-2017, including transgenic bananas for resistance to Banana Xanthomas Wilt (BXW) disease, and laboratory and greenhouse trials of modified sweet potato for weevil resistance which were approved in November 2016.
Filipino Farmers Trained on Biotech and Science Communication
Farmer-leaders and members of the Asian Farmers Regional Network Philippines (ASFARNET) from all over the country learned about the products, science, safety, and potential benefits of biotechnology as well as strategies and skills for biotech communication during the Trainer's Training-Workshop Series 2017: Agri-biotechnology Capacity Building for ASFARNET-Philippines on September 21-22, 2017 at the Philippine Rice Research Institute (PhilRice), Muñoz, Nueva Ecija.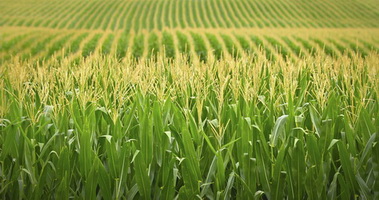 "Do we really wish to have a science-based society or should we let ourselves be governed by prejudices and misconceptions?" ask Roberto Defez, a molecular microbiologist at the Italian National Research Council, and Dennis Eriksson, a researcher at the Swedish University of Agricultural Sciences. They asked this question in their article in Euractiv, which was published after the EU court ruled that prejudices on GM foods are unfounded.
TALEN-Mediated Mutagenesis of Large Number of COMT Copies in Sugarcane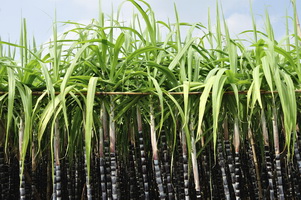 Sugarcane is the world's most efficient feedstock for commercial production of bioethanol. In previous studies, RNAi suppression of the lignin biosynthetic gene, caffeic acid O-methyltransferase (COMT) have improved ethanol production from lignocellulosic biomass. However, sugarcane's highly polyploid genome presents quite a challenge for genetic modification techniques. Baskaran Kannan of University of Florida in the US targeted COMT with a single pair of Transcription Activator-Like Effector Nuclease (TALEN) for multi-allelic mutagenesis to modify lignin biosynthesis in sugarcane.

A biweekly update on gene editing research, regulations, and impact
produced by ISAAA Inc.

A monthly update on gene drive research and development provided by ISAAA in collaboration with the Outreach Network for Gene Drive Research
Biotech Updates is a weekly newsletter of ISAAA, a not-for-profit organization. It is distributed for free to over 22,000 subscribers worldwide to inform them about the key developments in biosciences, especially in biotechnology. Your support will help us in our mission to feed the world with knowledge. You can help by donating as little as $10.