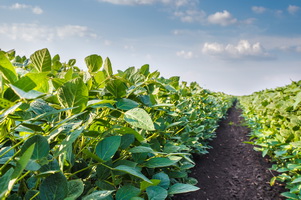 A group of agricultural scientists who reviewed how biotechnology developments over the past 35 years have shaped the efficiency of crop production have concluded that genetic modification of plants will be essential to avert future food shortages.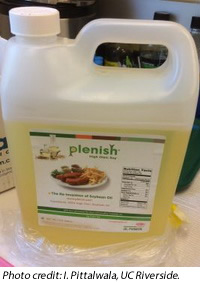 Soybean oil, the vegetable cooking oil commonly used in the United States, is also gaining popularity worldwide. Researchers at the University of California, Riverside (UCR) tested a genetically modified (GM) soybean oil used in restaurants, and found that while it induces less obesity and insulin resistance than conventional soybean oil, its effects on diabetes and fatty liver are similar to those of conventional soybean oil.
Genome Editing in Potato using TALENs Delivered via Agroinfiltration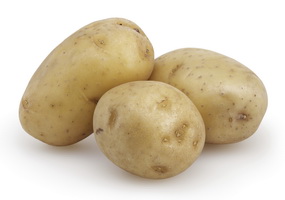 TALENs (transcription activator-like effector nucleases), one of the genome editing tools, have a likely lesser chance of having off-target mutations than other genome editing techniques. However, a rapid test system for the functionality of the designed TALENs and an effective delivery system for introducing TALENs to plants are critical for successful target mutation. While TALENs are usually introduced into plants using viral vectors, these are not always available, and plants edited by these vectors usually require virus elimination.

A biweekly update on gene editing research, regulations, and impact
produced by ISAAA Inc.

A monthly update on gene drive research and development provided by ISAAA in collaboration with the Outreach Network for Gene Drive Research
GM APPROVAL UPDATES
Brazil approved the wheat event HB4 for commercial cultivation.
The Philippines approved the eggplant event EE-1 for cultivation
The USA approved the canola event MON94100 for food and feed.
Nigeria approved the wheat event HB4 for food and feed.
The USA approved the corn event MON87429 for food and feed.

Ghana approved the cowpea event AAT709A for food, feed, and cultivation.
Biotech Updates is a weekly newsletter of ISAAA, a not-for-profit organization. It is distributed for free to over 22,000 subscribers worldwide to inform them about the key developments in biosciences, especially in biotechnology. Your support will help us in our mission to feed the world with knowledge. You can help by donating as little as $10.