Independent Review Finds GM Crop Moratorium in South Australia Costing Farmers Millions
February 27, 2019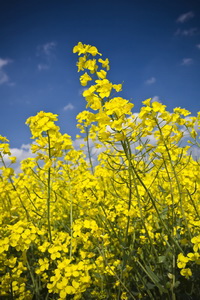 An independent review of the moratorium on genetically modified (GM) crops in South Australia that has existed since 2003 has revealed that farmers have lost more than $33 million from 2004 to 2018 and would lose another $5 million over the next six years.
The review, prepared by University of Adelaide agricultural economist Kym Anderson provides the government and people of South Australia with an independent assessment of the economic costs and benefits of maintaining, modifying or removing the South Australian moratorium (which is currently scheduled to continue until 2025) on the production or transport of GM crops.
The report contains 19 findings and the South Australian Government said that a majority of the written submissions favor the complete removal of the moratorium on GM crops. Another key finding is that there was no price premium for grain from South Australia for its GM-free status and the state's farmers did not "enjoy better access" to European Union markets. The report also states that an important consequence of the ban is not the withdrawal of private R&D investment by life science companies but also less public sector funding for the state's research institutions.
For more details, read the report in the Primary Industries and Regions SA website.
The Crop Biotech Update is a weekly newsletter of ISAAA, a non-for-profit organization. The CBU is distributed for free to over 23,000 subscribers worldwide to inform them about the key developments in biosciences, especially in agricultural biotechnology. Your support will help us in our mission to feed the world with knowledge. You can help by donating as little as $10.