Report: Gains in Corn Production in the Philippines Largely Due to GE Seeds
March 21, 2018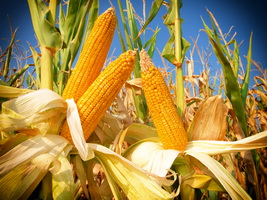 The Philippine Grain and Feed Situation and Outlook was released by the USDA Foreign Agricultural Service (USDA FAS). The report cites data from the Philippine Statistics Authority (PSA) that corn production in 2017 reached 7.9 million tons, up 10 percent from 7.2 million ton in 2016. Area harvested increased to 2.55 million hectares from 2.48 million hectares in 2016, while yields improved 7 percent to 3.1 tons per hectare from 2.91 tons per hectare. The major corn producing areas in 2017 include the Cagayan Valley, Northern Mindanao, and Central Mindanao regions. Roughly 35 percent of overall corn harvests occur during the July to September period. Yellow corn accounts for 70-75 percent of total corn output.
Preliminary reports from PSA indicate that corn prices have stabilized and have been on the rise in early 2018. The report also states that recent gains in corn production in the Philippines are largely attributed to the increased use of quality planting seeds, including genetically engineered (GE) seeds. The Philippines has planted biotech corn since 2003.
Know more from the USDA FAS report.
Biotech Updates is a weekly newsletter of ISAAA, a not-for-profit organization. It is distributed for free to over 22,000 subscribers worldwide to inform them about the key developments in biosciences, especially in biotechnology. Your support will help us in our mission to feed the world with knowledge. You can help by donating as little as $10.