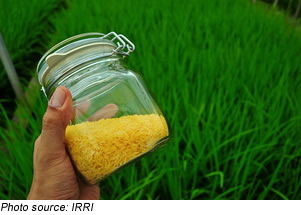 On March 16, 2018, Health Canada has notified the International Rice Research Institute (IRRI) that it has no objection to the food use of Provitamin A Biofortified Rice Event GR2E, more commonly known as Golden Rice. The decision coincides with the approval from Food Standards Australia New Zealand (FSANZ) in December 2017.
Report: Gains in Corn Production in the Philippines Largely Due to GE Seeds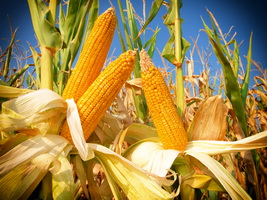 The Philippine Grain and Feed Situation and Outlook was released by the USDA Foreign Agricultural Service (USDA FAS). The report cites data from the Philippine Statistics Authority (PSA) that corn production in 2017 reached 7.9 million tons, up 10 percent from 7.2 million ton in 2016. Area harvested increased to 2.55 million hectares from 2.48 million hectares in 2016, while yields improved 7 percent to 3.1 tons per hectare from 2.91 tons per hectare. The major corn producing areas in 2017 include the Cagayan Valley, Northern Mindanao, and Central Mindanao regions. Roughly 35 percent of overall corn harvests occur during the July to September period. Yellow corn accounts for 70-75 percent of total corn output.
Scientists Shed Light on the Role of Abscisic Acid in Rice Disease Resistance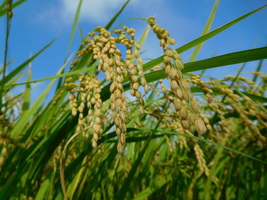 Lesion mimic mutants exhibit spontaneous cell death, thus, can be studied to understand the mechanism of cell death and disease-resistance. Although these mutants have been characterized in rice, the relationship between lesion formation and abscisic acid (ABA) is quite unknown. A team led by Liao Yongxiang from Sichuan Agricultural University in China identified a rice mutant, named lesion mimic mutant9150 (lmm9150). The mutant exhibits spontaneous cell death, enhanced growth, and resistance to rice bacterial and blast diseases.

A biweekly update on gene editing research, regulations, and impact
produced by ISAAA Inc.

A monthly update on gene drive research and development provided by ISAAA in collaboration with the Outreach Network for Gene Drive Research
Biotech Updates is a weekly newsletter of ISAAA, a not-for-profit organization. It is distributed for free to over 22,000 subscribers worldwide to inform them about the key developments in biosciences, especially in biotechnology. Your support will help us in our mission to feed the world with knowledge. You can help by donating as little as $10.