Argentina Approves Three GM Crops
March 7, 2018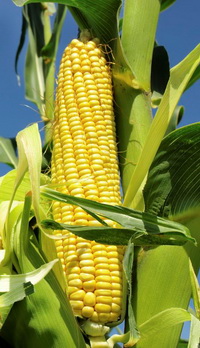 Argentina, the world's third largest producer of genetically modified (GM) crops, has approved two GM maize varieties developed by Syngenta and the local unit of Dow AgroSciences, as well as a GM soybean variety from Bayer SA. One GM maize has multiple genes for greater control of lepidopteran insects, as well as tolerance to glyphosate and glufosinate herbicides; the other has resistance to 2-4D herbicides and aryloxyphenoxy. The GM soybean has tolerance to the herbicides glyphosate, glufosinate, and isoxaflutole.
The Minister of Agribusiness Dr. Luis Miguel Etchevehere said: "These first three authorizations granted in 2018 are the result of the agile policies that we promote as an axis of management. These policies aim to increase the sustainability, productivity and agroindustrial exports, for which we must take advantage of - the leadership of our country in the development, regulation, and safe and intelligent use of agricultural biotechnology."
The announcement (in Spanish) is available at Argentina's Ministerio de Agroindustria. The full resolutions in the Official Gazette are here: Resolution 26/2018, Resolution 27/2018, and Resolution 28/2018.
Biotech Updates is a weekly newsletter of ISAAA, a not-for-profit organization. It is distributed for free to over 22,000 subscribers worldwide to inform them about the key developments in biosciences, especially in biotechnology. Your support will help us in our mission to feed the world with knowledge. You can help by donating as little as $10.
See more articles:

News from Around the World

Research Highlights

Beyond Crop Biotech

Announcements

Resources

Plant


Read the latest:


Subscribe to BU: