Meta-Analysis of 21 Years of Data Reveals Benefits of GE Maize
February 21, 2018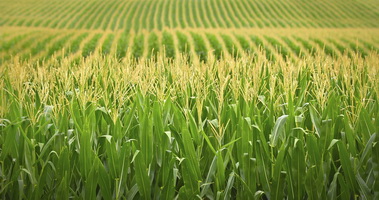 Among the major genetically engineered (GE) crops commercially grown in 26 countries, maize has the highest number of approved events (single and stacked traits) and is the second largest crop, after soybean, in terms of global adoption. Despite this, the risks and benefits of GE maize are still being debated and concerns about safety remain.
Italian researchers Elisa Pellegrino, Stefano Bedini, Marco Nuti, and Laura Ercoli published a meta-analysis of the peer-reviewed literature on yield from 1996 to 2016. The analysis extended to new parameters, including grain quality, non-target organisms (NTOs) at family level, target organisms (TOs) and soil biomass decomposition, allowing more robust evaluation of the field performance of GE maize.
Among the 6,006 publications that were examined by the researchers, only 76 were eligible for the meta-analyses. Their meta-analysis of 21 years of field data on the agro-environmental impact of GE maize shows the benefits of GE maize in terms of increases in grain yield and quality, and in decreases of the target insect Diabrotica spp.
The analysis shows that GE maize has less mycotoxins and did not affect many beneficial insects. There is modest or no effect on the abundance of non-target insects, suggesting no substantial effect on insect community diversity. There is strong evidence that GE maize cultivation reduces mycotoxin content in maize grain, which leads to increases in income and quality of produce, and to reductions in human exposure to mycotoxins, thus reducing health risks.
For more details, read the full paper (open access) published in Scientific Reports.
Biotech Updates is a weekly newsletter of ISAAA, a not-for-profit organization. It is distributed for free to over 22,000 subscribers worldwide to inform them about the key developments in biosciences, especially in biotechnology. Your support will help us in our mission to feed the world with knowledge. You can help by donating as little as $10.
See more articles:

News from Around the World

Research Highlights

Beyond Crop Biotech

Announcements

Plant


Read the latest:


Subscribe to BU: