Genetically Improving Nutritional Value of Corn Could Benefit Millions
October 11, 2017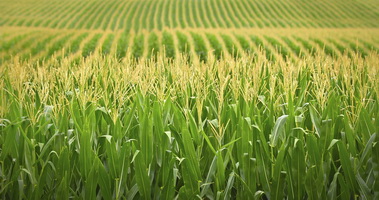 In a discovery that could benefit millions of people in the world, Rutgers University scientists have found a way to enhance the nutritional value of corn by inserting a bacterial gene that causes it to produce the key nutrient methionine.
Thomas Leustek, study co-author said that most harvested corn is used for animal feed, but it lacks methionine. Methionine is one of the nine essential amino acids that humans need for growth and tissue repair. The sulfur in methionine protects cells from pollutants, slows cell aging, and is essential for absorbing selenium and zinc. Every year, several billion dollars is spent on synthetic methionine that is added to field corn seed, a costly and energy-consuming process, according to Joachim Messing, senior author of the study.
The Rutgers research team inserted an E. coli bacterial gene into the corn plant's genome and grew several generations of corn. The E. coli enzyme – 3′-phosphoadenosine-5′-phosphosulfate reductase (EcPAPR) – spurred methionine production in just the plant's leaves instead of the entire plant to avoid the accumulation of toxic by-products, Leustek said. As a result, methionine in corn kernels increased by 57 percent, the study says.
A chicken feeding trial at Rutgers showed that the genetically engineered corn was nutritious for them. "To our surprise, one important outcome was that corn plant growth was not affected," Messing said.
For more details, read Rutgers Today.
Biotech Updates is a weekly newsletter of ISAAA, a not-for-profit organization. It is distributed for free to over 22,000 subscribers worldwide to inform them about the key developments in biosciences, especially in biotechnology. Your support will help us in our mission to feed the world with knowledge. You can help by donating as little as $10.
See more articles:

News from Around the World

Research Highlights

Beyond Crop Biotech

Resources

Plant


Read the latest:


Subscribe to BU: