GM Mosquitoes to Fight Zika Virus in Brazil
January 27, 2016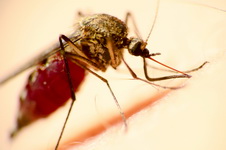 Intrexon Corporation, through its subsidiary Oxitec, and the Piracicaba City Hall have agreed to extend the 'Friendly Aedes aegypti Project' in Piracicaba, Brazil following strong results for controlling the Ae. aegypti mosquito population, the primary vector for dengue, chikungunya, and Zika virus outbreaks around the world. Zika, a rapidly spreading virus, emerged in Brazil in 2015 and is linked to a sudden increase in birth defects (microcephaly). The number of children born with microcephaly in Brazil has now risen to more than 3,500.
For this program, Oxitec initiated a new mosquito production facility in Piracicaba that will have the capacity to protect over 300,000 people. Piracicaba's CECAP/Eldorado district became the world's first municipality to partner directly with Oxitec after Brazil's National Biosafety Committee (CTNBio) approved releases throughout the country. In April 2015, self-limiting mosquitoes were released, and by the end of the calendar year, a reduction in wild mosquito larvae by 82% was recorded. Like many invasive insect species, Ae. aegypti's territory is expanding as are the diseases it spreads, including dengue, chikungunya, and Zika virus, which collectively impact over 100 countries and approximately 400 million people globally each year. Today, Brazil has the highest reported incidence of dengue in the Western Hemisphere, and with both chikungunya and Zika virus having entered the country in 2014 and 2015 respectively, the Ae. aegypti mosquito has become an increasing health risk.
For more information, read the Oxitec news release.
The Crop Biotech Update is a weekly newsletter of ISAAA, a non-for-profit organization. The CBU is distributed for free to over 23,000 subscribers worldwide to inform them about the key developments in biosciences, especially in agricultural biotechnology. Your support will help us in our mission to feed the world with knowledge. You can help by donating as little as $10.
See more articles:

News from Around the World

Research Highlights

Beyond Crop Biotech

From the BICs

Announcements


Subscribe to CBU: