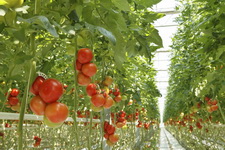 Michigan State University (MSU) scientists are looking at the biochemisty of plants in a research that could lead to plants that are less susceptible to insects. In Professor Robert Last's Laboratory, postdoctoral scholar Pengxiang Fan and undergraduate biochemistry and molecular biology student Abigail Miller were able to reconstruct the pathway of chemical processes that a tomato plant uses to create useful compounds called acyl sugars. These compounds are made in both the garden variety and wild relatives of tomato plants. The researchers examined how a single cell at the tip of tiny hairs on these plants ─ called trichomes ─ are able to create products that protect them from being eaten by insects.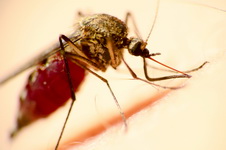 Intrexon Corporation, through its subsidiary Oxitec, and the Piracicaba City Hall have agreed to extend the 'Friendly Aedes aegypti Project' in Piracicaba, Brazil following strong results for controlling the Ae. aegypti mosquito population, the primary vector for dengue, chikungunya, and Zika virus outbreaks around the world. Zika, a rapidly spreading virus, emerged in Brazil in 2015 and is linked to a sudden increase in birth defects (microcephaly). The number of children born with microcephaly in Brazil has now risen to more than 3,500.
An international team of researchers from the University of Turin (Italy), and the University of California Davis (USA) has sequenced the genome of globe artichoke. The globe artichoke was domesticated in the Mediterranean region, with Italy as the top producing country and has the richest primary gene pool. The globe artichoke genome assembly covers 725 of the 1,084 Mb genome. The sequence codes for about 27,000 genes, which were also structurally and functionally annotated. Information on timing of speciation, whole genome duplication and expansion of mobile elements (2.5 MYA) were also gathered. A new pipeline (SOILoCo, Scaffold Ordering by Imputation with Low Coverage) was used to anchor the assembled genome to the 17 chromosomal pseudomolecules.
The Crop Biotech Update is a weekly newsletter of ISAAA, a non-for-profit organization. The CBU is distributed for free to over 23,000 subscribers worldwide to inform them about the key developments in biosciences, especially in agricultural biotechnology. Your support will help us in our mission to feed the world with knowledge. You can help by donating as little as $10.