ISAAA Statement: Capacity Building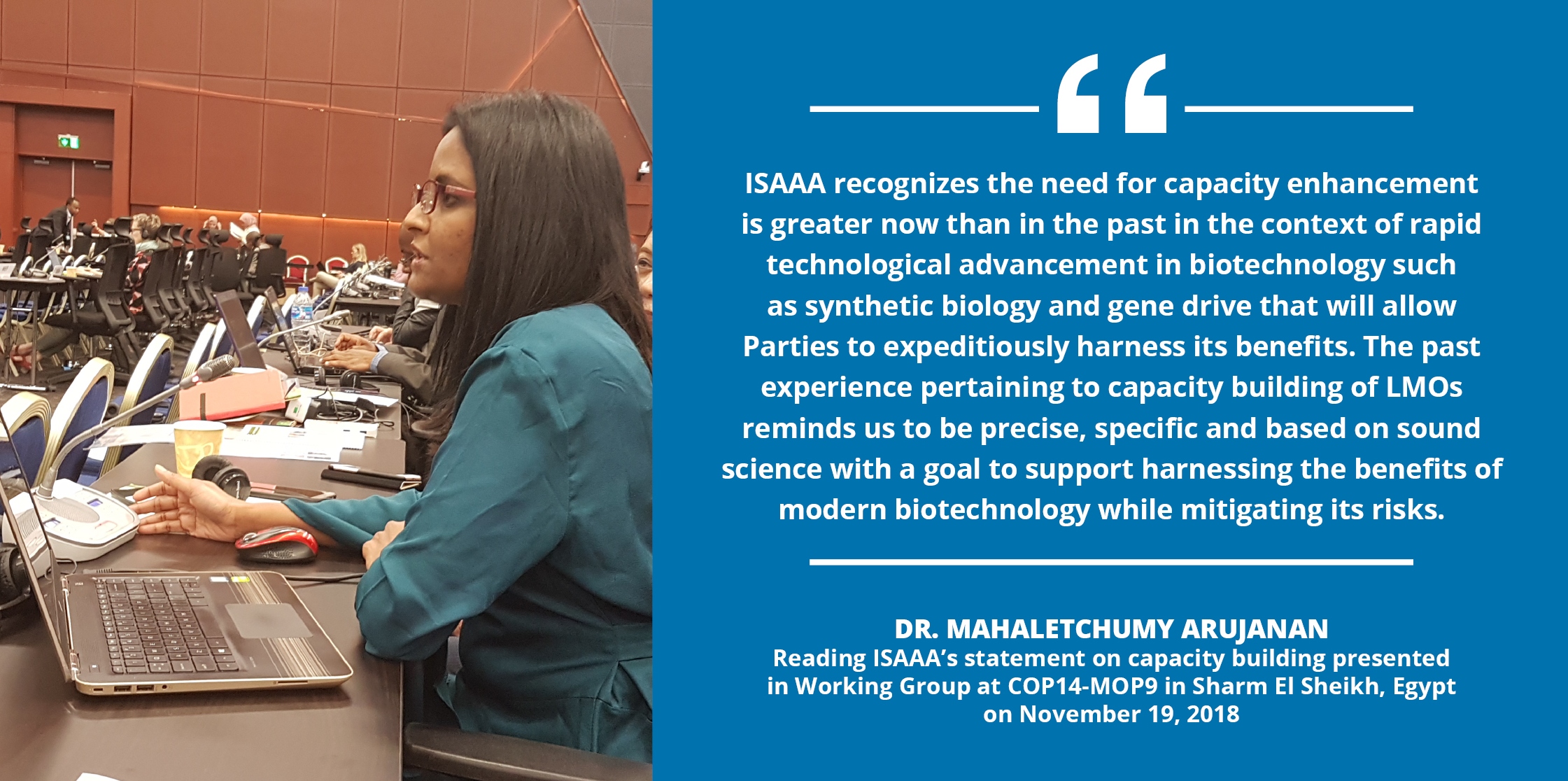 I speak on behalf of the International Service for the Acquisition of Agri-biotech Applications. ISAAA shares knowledge on crop biotechnology for informed policy decisions and choice. Our Global Biotechnology Information Network has been the driving force in many developing countries' capacity building initiatives.
ISAAA welcomes the recommendations on provision of financial, technical and human resources to support capacity-building, technical and scientific cooperation for developing countries.
In this context, ISAAA recognizes the need for capacity enhancement is greater now than in the past in the context of rapid technological advancement in biotechnology such as synthetic biology and gene drive that will allow Parties to expeditiously harness its benefits. The past experience pertaining to capacity building of LMOs reminds us to be precise, specific and based on sound science with a goal to support harnessing the benefits of modern biotechnology while mitigating its risks.
This will help developing countries to achieve the 2020 biodiversity framework and the 2030 Agenda for Sustainable Development.
ISAAA also calls upon Parties to adopt the long-term strategic framework for capacity-building beyond 2020 and the 2030 Agenda for Sustainable Development.
Dr. Mahaletchumy Arujanan
Malaysian Biotechnology Information Centre (MABIC) Executive Director