News
Global
The Food and Agriculture Organization of the United Nations (FAO) welcomed the approval of the Paris Climate Change Agreement, saying that "for the first time ever, food security features in a global climate change accord."
The Agreement recognizes "the fundamental priority of safeguarding food security and ending hunger, and the particular vulnerabilities of food production systems to the impacts of climate change, and underlines the need to "increase the ability to adapt to the adverse impacts of climate change and foster climate resilience...in a manner that does not threaten food production."
FAO Secretary General José Graziano da Silva said, "By including food security, the international community fully acknowledges that urgent attention is needed to preserve the well-being and future of those who are on the front line of climate change threats."
For more, read the FAO news release.
[ Send to a Friend | Rate this Article ]
---
Nobel Laureate and molecular biologist, Richard John Roberts said that GM foods are probably safer than traditional food. He said this during his talk at the centenary lecture series of the University of Mysore in India. He also stressed the potential of some GM crops to address malnutrition.
"We could do wonders to our food supply with GMOs," Sir Roberts said, and added that campaign against genetically engineered food "makes no sense". "If you don't want to eat GMOs, then don't. But, don't pretend they are dangerous. They are not. They are probably safer than traditional foods," he said.
He also expressed his disappointment about the delay in the production of Golden Rice, which could help address vitamin A deficiencies in developing countries.
Read more from Bio SmartBrief.
Africa
Stakeholders from Busia County in Kenya, comprising of farmers, ginners and policy makers, have called on the government to lift the ban on GM food imports and allow commercialization of GM cotton.
The call to adoption was expressed during a half day awareness seminar on biotechnology, held at the Agricultural Training Center. The event was organized by Busia County in partnership with the Open Forum on Agricultural Biotechnology (OFAB-Kenya). Led by their Governor Sospeter Ojaamong, a section of stakeholders from both county and national governments argued that GM technology could be key to reviving the cotton industry. The industry has collapsed in Busia County and other neighboring counties which used to depend on it as a cash crop.
"We are experiencing increased land shrinkage. Therefore agricultural biotechnology should be at the forefront of agricultural production systems due to the benefits it offers. The technology can help our experts produce better quality seeds that will improve harvests on small lands," said the governor. He recognized the importance of awareness seminars on biotechnology in order to dispel myths that have been spread by those who oppose modern biotechnology. The governor's remarks emphasized sentiments of other speakers at the meeting, who lauded the positive socio economic impacts Bt cotton has had in countries like India, Burkina Faso, Sudan and other developing countries. Scientists and regulators talked about basics on developing GM crops and outlined the safety assessments government has put in place to ensure their safety.
Aside from expressing the need to adopt Bt cotton in the region, participants also contributed comments towards approval of multiple locations planting of Bt cotton by the National Biosafety Authority (NBA).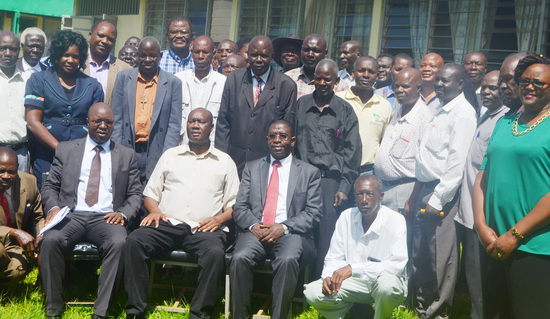 For more information, contact Dr. Margaret Karembu at mkarembu@isaaa.org.
[ Send to a Friend | Rate this Article ]
---
The Kenya National Biosafety Authority (NBA) has formally received comments from the public as it embarks on analyzing feedback for consideration of the application for environmental release (open cultivation) of Bt cotton in Kenya. The public forum that took place on December 11, 2015, comes four months after Kenya Agricultural Research Organization (KALRO) filed a similar application for insect protected maize under the WEMA – Water Efficient Maize for Africa project.
More than 100 stakeholders, mainly farmers, consumers, academia, media, and students attended, where further clarifications on the application were presented.
NBA regulators outlined key components of the application and the rationale for soliciting public comments as stipulated in the Biosafety Act 2009. Speaking at the event, Dr. Charles Waturu of KALRO, who has been working as the Principal Investigator on Bt cotton research for the last 10 years, explained that research done at the national agricultural research center has confirmed the efficacy of Bt technology in controlling the African bollworm. He added that Bt cotton would only require 2 sprays instead of the average 10 sprays necessary for conventional cotton. Thus Kenyan small scale farmers will realize considerable savings on production costs from Bt cotton. "Bt cotton could revive Kenyan textile industry from a meager 20,000 ha of cotton currently to more than 350,000 ha" said Dr. Waturu.
Echoing sentiments of many who attended the meeting, farmers were eager to know when Kenya would embrace Bt cotton. "We should stop having baseless arguments and start talking about when we will get the Bt cotton seeds" said Mr. Muriuki, a farmer. "This public meeting is an eye opener for us. We now have adequate knowledge and will support Bt cotton if it is going to assure jobs for the youth" said a member of Bunge La Wanainchi, a Caucus which gathers opinions at grassroots on national matters.
NBA's approval process for environmental release takes 90-150 days from the date of acknowledgement of the application. A decision is thus expected in February 2015, followed by national performance trials by the Kenya Plant Health Inspectorate Service (KEPHIS).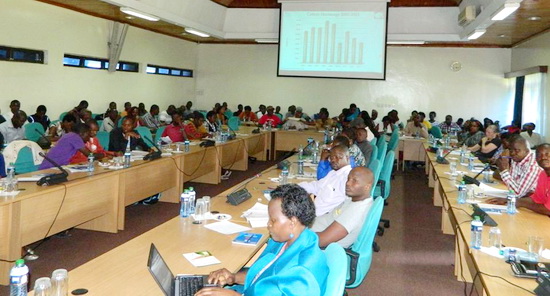 For more on the application, contact Dr. Will Tonui, CEO of the National Biosafety Authority, Kenya at ceo@biosafetykenya.go.ke
[ Send to a Friend | Rate this Article ]
---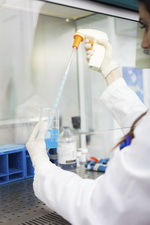 The Zambian government has launched the National Biosafety Authority (NBA), whose core business is to regulate genetically modified organisms (GMOs) or products of GMOs in the country. The launch that took place on November 26, 2015 at Radisson Blu Hotel, in Lusaka was officiated by the Minister of Higher Education, Dr. Michael Kaingu who said that the National Biosafety Authority is now fully functional in order to ensure that Zambia benefits from the safe application and use of modern biotechnology.
"Safety will now be ensured in the development, use and handling of all gene modification technologies and products thereof because the NBA has put in place a system for notification and handling applications for permits and other key matters of biosafety," Dr. Kaingu said. During a parliamentary meeting held on December 2, 2015, members of parliament were informed by Hon. Dr. Michael Kaingu, that the Authority will oversee GM crop research. "We are now on a clear path for the development of biotechnology. Our scientists are hard working to regulate and develop genetically modified crops, and we now have the capacity to regulate them," said Dr. Kaingu.
He informed parliament that his ministry in collaboration with the ministry of agriculture, livestock and fisheries has been working hand in hand to put in place a biosafety framework and policy. The minister indicated that other ministries involved in biotechnology and biosafety policy formulation included the ministries of health, lands, natural resources and environmental protection as well as the ministry of local government and housing.
For more information on the Zambian National Biosafety Authority, contact Doris Musondaat dorismusonda@gmail.com.
Americas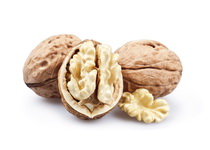 Scientists at the University of California, Davis have sequenced the genome of a commercial walnut variety, Chandler, the first reference genome sequence for a nut crop. The information will help accelerate the rate of breeding and variety improvement in walnuts and help breeders select for desired traits such as insect and disease resistance, and drought tolerance.
California produces 99 percent of U.S. commercial walnuts, which are the state's fourth largest agricultural export. Chandler was used for the sequencing project because it is the leading variety of walnut in California.
The walnut genome sequencing information is publicly available at the Walnut Genomics Implementation Group website.
For more information, read the news release from UC Davis.
Asia and the Pacific
Starting January 2016, prepackaged genetically modified (GM) foods in Vietnam must be labeled, according to Joint Circular No. 45/2015/TTLT- BNNPTNT-BKHCN issued by the Vietnam's Ministry of Agriculture and Rural Development and the Ministry of Science and Technology. Subject to this Circular are food products containing at least one GM ingredient making up over five percent of their total ingredients.
GM products with a total labeling area smaller than 10 cm2, producers are required to inscribe the "genetically modified" phrase in the labels. GM foods with improper labels will not be permitted for production and trading starting January 2016. If by that date, such foods are still circulating on the market, they may continue to be permitted for trading till their expiry date. Fresh and live GM plants and animals, unpackaged GM foods, and those produced for export only are some items not subject to this regulation.
For more on the new rules, read the article on Vietnam Law and Legal Forum.
[ Send to a Friend | Rate this Article ]
---
Over 60 representatives from Chinese government, academia, media, industry and Embassies of USA, Canada, Australia, Argentina, and Brazil gathered in Westin Hotel, Beijing, China on December 8, 2015 to promote biotech risk communication experience-sharing, strengthening communication and cooperation between government, academia, media and the industry in the dissemination of biotechnology.
In the opening remarks of the Seminar on Government and Public Communication of AgBiotech, Mr. Ye Jiming, Deputy Director General, Development Center of Science and Technology (DCST), China MOA pointed out that China is one of the earliest countries in the world to develop GM technology and had a relatively large planting area in the past. However, insufficient risk communication is becoming a major reason leading to the slowing down of developments in the last two years. Mr. Philip A. Shull, Agricultural Minister Counselor, U.S. Embassy stressed that to provide food for the world's population is most important, likewise the most noble mission. Biotechnology has made a very important role in providing food for the world and this fact should be well recognized by the public.
Dr. Zhen Zhu from Institute of Genetics and Developmental Biology, Chinese Academy of Sciences introduced the activities initiated by Platform of Science Communication for Agri-Biotechnology (PSCAB) and its effects in GMO knowledge dissemination. Dr. Anna Somerville, Counselor of Australian Embassy and Mr. Murray Gwyer, Counselor of Canadian Embassy shared experiences with biotechnology risk communication. Mr. John Cordts, Former USDA APHIS regulator presented U.S. approach to public input in the regulatory decision making process. Dr. Judy Wang, Senior Manager, Biotech Regulatory and External Affairs, Du Pont Pioneer North Asia, delivered the efforts of CropLife China in biotech communication from industry perspective.
In the open discussion section, the attendees discussed how to collaborate for efficient and effective GMO risk communication and build public knowledge and confidence in biotechnology.
The seminar was organized by Chinese Society of Biotechnology, supported by CropLife (China) Biotech Committee and ISAAA China Biotechnology Information Center.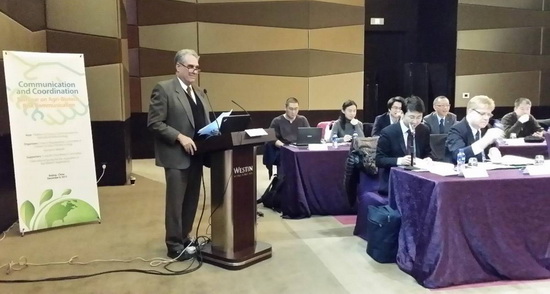 For more information, send an email to zhangt@mail.las.ac.cn.
Europe
University of Liverpool scientists have successfully carried out the first ever genome-wide survey of heritable molecular changes regulating gene activity in wheat. Epigenetic marks are chemical tags which physically attach themselves to DNA, modifying its function without changing the genetic code. DNA methylation is a mechanism of epigenetic gene expression control that can be passed down to future generations, and new technology has allowed scientists to study DNA methylation across the complex wheat genome.
Using sodium bisulphate treatment and targeted gene enrichment, the research team observed that methylation is highly conserved across all three genomes of hexaploid wheat, but found evidence of sub-genome specific methylation. Methylation changes were also found to be associated with changes in gene-expression and, although not demonstrated, these changes are likely to affect the phenotype. The stability of methylation in the wheat genome was also shown, with some methylation patterns conserved for over 0.5 million years.
Prof. Anthony Hall, who led the study, said, "With the ability to characterize genome-wide patterns of methylation we can now address fundamental questions in wheat, such as the role of epigenetics in the domestication of crops and the stability and long-term function of methylation."
For more details, read the news release from the University of Liverpool.
Research
PLATZ, or plant AT-rich sequence and zinc-binding protein, is a novel class of DNA-binding proteins whose function has not yet been identified in plants. Researchers, led by Hyun-A So and Su Jin Choi of Dong-A University in South Korea, aimed to isolate, sequence, and analyze the PLATZ gene in soybean.
The team isolated the PLATZ gene from soybean (Glycine max L.), GmPLATZ1. The gene was specifically induced by drought, high salinity, or abscisic acid (ABA) in soybean. GmPLATZ1 was also found to target the nucleus. The function of the GmPLATZ1 gene was further investigated via overexpression in transgenic Arabidopsis.
The germination in transgenic plants overexpressing GmPLATZ1 was significantly delayed in media supplemented with mannitol compared to wild-type (WT) plants. Moreover, cotyledon development in overexpressing transgenic plants was also retarded in the presence of ABA. Results suggest that GmPLATZ1 is concerned in developmental processes such as germination under osmotic stress conditions in plants.
For further information on the study, read the full article on Plant Omics Journal.
[ Send to a Friend | Rate this Article ]
---
Jumonji C (JmjC) domain-containing proteins are a group of functionally conserved histone lysine demethylases in eukaryotes that JmjCs regulate various biological processes in plants. However, their roles in plant biotic stress, especially in rice bacterial blight resistance have been barely studied so far.
A team led by Yuxuan Hou of China National Rice Research Institute found that infection from bacterial blight pathogen Xanthomonas oryzae pv. oryzae (Xoo) induced the transcription of 15 JmjCs, suggesting that these are involved in rice bacterial blight defense.
Further characterization revealed that one of the JMJCs, JMJ704, is a positive regulator of rice bacterial blight resistance as plants with mutated JMJ704 become more susceptible to Xoo than the wild types. JMJ704 suppressed the transcription of negative regulator of rice defense. Results show that JMJ704 may be used as a universal switch controlling multiple genes of the bacterial blight resistance pathway.
For more information, read the full article on BMC Plant Biology.
[ Send to a Friend | Rate this Article ]
---
Expression of a transgene can dwindle over time due to the plant's silencing pathways. These have evolved as an antiviral defense, and viruses have co-evolved viral silencing-suppressor proteins (VSPs) to block them. VSPs have then been used with transgene constructs to enhance its expression. However, it usually causes developmental abnormalities.
Fatima Naim of the University of Sydney in Australia, together with her colleagues evaluated a number of different VSPs expressed in the seeds of Arabidopsis thaliana alongside a transgenic pathway for arachidonic acid (AA), polyunsaturated fatty acid.
Results from independent transgenic events, maintained for four generations, showed that the VSP-AA-transformed plants were normal and could produce 40% more AA than plants transformed with the AA transgene alone. A geminivirus VSP, V2, was also found to be expressed without causing developmental defects and gave strong transgene enhancement. These results demonstrate that VSP expression can be used to protect and enhance stable transgene performance.
For more information, read the article in Plant Biotechnology Journal.
Beyond Crop Biotech
The US Food and Drug Administration has approved a chicken that has been genetically engineered to produce the drug Kanuma (sebelipase alfa) in its eggs. Kanuma is a recombinant human enzyme marketed by Alexion Pharmaceuticals, meant to replace faulty enzyme in people with a rare, inherited condition that prevents the body from breaking down fatty molecules in cells.
The drug is designed to treat, lysosomal acid lipase deficiency that causes fat to accumulate in the liver, spleen and vasculature. A form of the disease that strikes infants is quickly fatal. A second form that affects older patients causes liver enlargement, fibrosis and cirrhosis, as well as cardiovascular disease.
Kanuma joins the growing group of 'farmaceuticals' on the US market, which includes genetically modified goats that produce an anticoagulant called ATryn (antithrombin) in their milk, and transgenic rabbits producing a drug for treating hereditary angioedema. Unlike the genetically engineered AquAdvantage salmon that was approved by the FDA previously, the transgenic Kanuma producing-chickens are not intended to enter the food supply.
For more details, read the news article in Nature.
[ Send to a Friend | Rate this Article ]
---
In 1987, Porcine Reproductive and Respiratory Syndrome (PRRS) virus was first detected in the U.S. Pigs that contract the disease to stop reproducing, do not gain weight, and have a high mortality rate. No vaccine has been effective, and the disease costs North American farmers more than $660 million annually. Now, a team of researchers from the University of Missouri, Kansas State University, and Genus plc have bred pigs that are not harmed by the disease.
Scientists have, for years, tried to determine how the PRRS virus infected the pigs, and how to stop it. They believed that the virus entered the pigs by being inhaled into the lungs, where it attaches to the protein sialoadhesin, but they found out that elimination of sialoadhesin had no effect on susceptibility to PRRS. A second protein, CD163, was thought to "uncoat" the virus and allow it to infect the pigs. In the current study the team worked to stop the pigs from producing CD163.
The team edited the gene that makes CD163 so the pigs will not produce it, and infected the pigs and the control pigs. They observed that while the pigs that didn't produce CD163 did not get sick, there were no other changes in their development compared to pigs that produce the protein.
For more details, read the news release at the University of Missouri News Bureau.
From The BICs
Some 24 participants from national media, farmers and representatives of government institution participated in a two-day visit of corn research stations and farms in Malang, Indonesia. The event was jointly organized by Indonesian Biotechnology Information Center (IndoBIC), the National Outstanding of Farmers Association (NOFA), and CropLife Indonesia. It aimed to provide an overview of the corn seed industry in Indonesia and to identify the major problems and issues facing farmers so that joint efforts can be used in helping them solve their problems.
The participants visited Dupont research station in Malang and had interactions with farmers in their field in Kepanjen, Malang. Participants also discussed with Mr. Winarno Tohir, chairman of the National Outstanding Farmers Association (NOFA) about the role of technology in agriculture. Mr. Tohir also discussed about the promising future of corn plantation particularly in Indonesia and the importance of seeds for the success of the agricultural sector.
Moreover, Mr. Yuana Leksana of CropLife highlighted the crop seed industry's contribution to national food production. He mentioned that according to the BPS-Statistics Indonesia data, since 2009 – 2014, corn productivity has increased the most (42%) compared to rice and soybean. The increase in productivity was influenced by production facilities, improved cultivation techniques and genetic improvement. Currently, hybrid corn seed is used in Indonesia, however biotech corn is now being developed and assessed by the Indonesia biosafety commission and is expected to be released in the near future. This technology offers benefits since it can produce high quality seeds that can be used to increase plant productivity.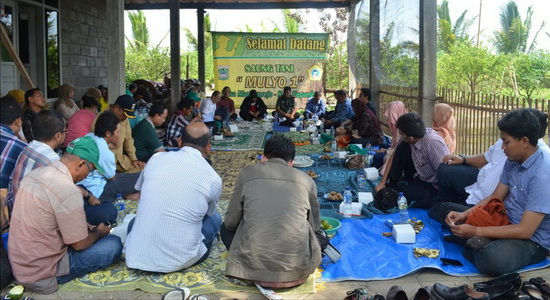 Fore more information, contact catleyavanda@gmail.com.