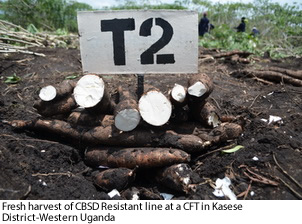 Cassava mosaic disease (CMD) and cassava brown streak (CBSD) are still the most challenging constraints for cassava production in the Sub-Saharan Africa. Some Ugandans describe them as HIV for cassava. Although, there are CMD resistant cassava varieties, it is still a challenge since a good number of farmers have not yet accessed them. Annual losses due to CMD and CBSD are estimated at $60 Million in Uganda alone. There is a great need for both CBSD and CMD resistant cassava.
More than a hundred farmers and municipal agriculturists and technicians from the provinces of Pangasinan, Batangas, Quezon, and Davao in the Philippines expressed full support for the commercial planting of Bt eggplant. They hoped that the seeds be made available soon, after learning about its science, safety, and potential socioeconomic benefits during the Public Dialogue on Bt Eggplant held on September 14, 2017 at SEARCA Headquarters, College, Laguna. The activity served as a platform for farmers to clarify issues about the said technology.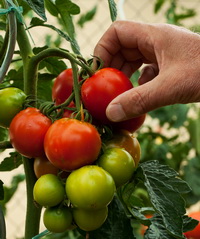 Tomato leaf miner (Tuta absoluta) is a major pest of tomato. This insect feeds on almost every part of the plant, causing plant death. Furthermore, this pest is difficult to control with chemical sprays. Researchers from Izmir Institute of Technology and Akdeniz University in Turkey transformed a modified Bacillus thuringiensis cry1Ac gene into tomato plants via Agrobacterium tumefaciens mediated transformation.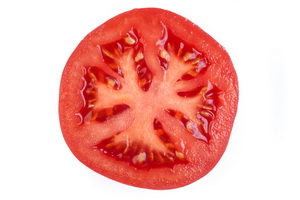 Scientists at Cold Spring Harbor Laboratory (CSHL) have tapped genome editing to improve agricultural crops. Using tomato as an example, they used CRISPR-Cas9 technology to rapidly generate variants of the plant that display a broad continuum of three separate, agriculturally important traits: fruit size, branching architecture, and overall plant shape -- components that determine plant yield. The method is designed to work in all food, feed, and fuel crops, including the staples rice, maize, sorghum, and wheat.

A biweekly update on gene editing research, regulations, and impact
produced by ISAAA Inc.

A monthly update on gene drive research and development provided by ISAAA in collaboration with the Outreach Network for Gene Drive Research
GM APPROVAL UPDATES
Brazil approved the wheat event HB4 for commercial cultivation.
The Philippines approved the eggplant event EE-1 for cultivation
The USA approved the canola event MON94100 for food and feed.
Nigeria approved the wheat event HB4 for food and feed.
The USA approved the corn event MON87429 for food and feed.

Ghana approved the cowpea event AAT709A for food, feed, and cultivation.
Biotech Updates is a weekly newsletter of ISAAA, a not-for-profit organization. It is distributed for free to over 22,000 subscribers worldwide to inform them about the key developments in biosciences, especially in biotechnology. Your support will help us in our mission to feed the world with knowledge. You can help by donating as little as $10.