Study Shows Farm Income and Production Impacts of GM Crop Technology from 1996 to 2016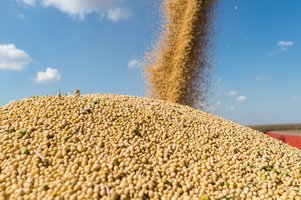 GM crops commercialization has occurred at a rapid rate since the mid 1990s, with important changes in both the overall level of adoption and impact in 2016. This is according to the research paper on farm income and production impacts of using GM crop technology in 1996–2016 authored by PG Economics' Graham Brookes and Peter Barfoot. The annual updated analysis estimates the value of using GM technology in agriculture at the farm level, including impacts on yields, key variable costs of production, direct farm (gross) income, and impacts on the production base of the four main crops of soybeans, corn, cotton, and canola.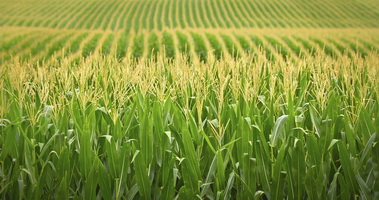 A study by researchers from Africa identified four varieties of high-protein maize, which are resistant to, or tolerant of semi-parasitic weed, Striga.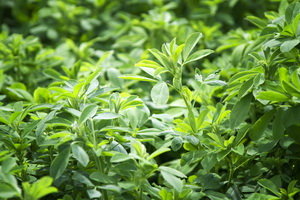 HarvXtra® Alfalfa, the forage industry's first genetically enhanced, reduced-lignin alfalfa trait, developed to maximize quality by reducing the amount of lignin in the plant, has been deregulated by authorities in Argentina, making it the third country to deregulate the product following the United States and Canada.
Researchers Use CRISPR to Improve Nutrient Use Efficiency of Rice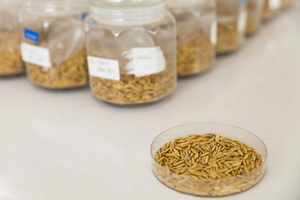 Rice is one of the most important targets for plant breeders to secure enough food for a growing population. Producing nutrient efficient crops has become essential to secure enough food as well as to eliminate environmental consequences of using fertilizers. The team of Nahed Mohammed from the University of York in the UK aims to explore the genetic diversity of rice to identify genotypes with high efficiency under Nitrogen (N), Phosphorus (P), and Potassium (K) deficient conditions.

A biweekly update on gene editing research, regulations, and impact
produced by ISAAA Inc.

A monthly update on gene drive research and development provided by ISAAA in collaboration with the Outreach Network for Gene Drive Research
GM APPROVAL UPDATES
Brazil approved the wheat event HB4 for commercial cultivation.
The Philippines approved the eggplant event EE-1 for cultivation
The USA approved the canola event MON94100 for food and feed.
Nigeria approved the wheat event HB4 for food and feed.
The USA approved the corn event MON87429 for food and feed.

Ghana approved the cowpea event AAT709A for food, feed, and cultivation.
Biotech Updates is a weekly newsletter of ISAAA, a not-for-profit organization. It is distributed for free to over 22,000 subscribers worldwide to inform them about the key developments in biosciences, especially in biotechnology. Your support will help us in our mission to feed the world with knowledge. You can help by donating as little as $10.