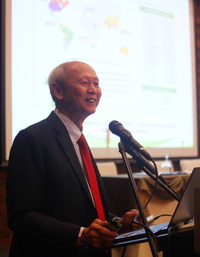 The International Service for the Acquisition of Agri-biotech Applications (ISAAA) launched the annual report on the Global Status of Commercialized Biotech/GM Crops: 2017 (ISAAA Brief 53) through a media conference held on June 26, 2018 at Acacia Hotel, Manila, Philippines. The report is the 22nd of the ISAAA series of global status reports documenting the latest information on the adoption and benefits of biotech crops. The event, which was co-organized by the SEARCA Biotechnology Information Center (SEARCA BIC), presented an opportunity for media partners to connect with scientists and experts, representatives from the national government, and partners in the biotech community.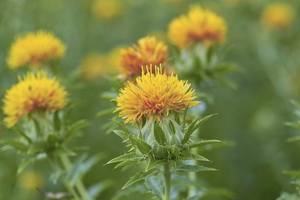 Australia's Office of the Gene Technology Regulator (OGTR) has issued license DIR 158, authorizing the commercial release of safflower genetically modified (GM) for high oleic acid composition.

A biweekly update on gene editing research, regulations, and impact
produced by ISAAA Inc.

A monthly update on gene drive research and development provided by ISAAA in collaboration with the Outreach Network for Gene Drive Research
Biotech Updates is a weekly newsletter of ISAAA, a not-for-profit organization. It is distributed for free to over 22,000 subscribers worldwide to inform them about the key developments in biosciences, especially in biotechnology. Your support will help us in our mission to feed the world with knowledge. You can help by donating as little as $10.