Mozambique has planted the first field trial of genetically modified (GM) maize in the Chokwe District of Gaza Province in the southern part of the country on February 18, 2017. The GM maize plants were planted in the Confined Field Trial (CFT) run by the Mozambican Agricultural Research Institute (Instituto de Investigação Agrária de Moçambique, IIAM) as part of the Water Efficient Maize for Africa (WEMA) program. The trial will test the tolerance of GM maize to drought and insect pests.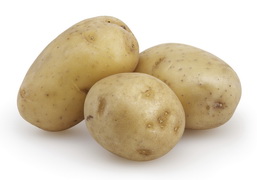 The U.S. Environmental Protection Agency approved the planting of three types of genetically engineered potatoes that resist the pathogen that caused the Irish potato famine. According to EPA, the GE potatoes are safe for the environment and safe to eat.
Kenya's parliamentarians have called on researchers to double their efforts in advancing what they called homegrown GM crops research to solve the country's food insecurity challenges. The Members of Parliament (MPs) drawn from Parliamentary Committee on Agriculture, Livestock and Cooperatives said the statement at a forum organized by the National Biosafety Authority (NBA), Program for Biosafety Systems (PBS) and Open Forum on Agricultural Biotechnology in Africa (OFAB-Kenya Chapter) on February 21, 2017.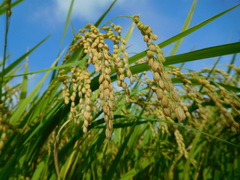 Cereals with high amylose content and resistant starch offer potential health benefits. Previous studies have demonstrated that the starch branching enzyme (SBE) plays a major role in determining the structure and physical properties of starch. However, controlling starch branching remain a challenge in commercial lines.

A biweekly update on genome editing research, regulations, and impact
produced by ISAAA Inc.

A monthly update on gene drive research and development provided by ISAAA in collaboration with the Outreach Network for Gene Drive Research
GM APPROVAL UPDATES
Brazil approved the wheat event HB4 for commercial cultivation.
The Philippines approved the eggplant event EE-1 for cultivation
The USA approved the canola event MON94100 for food and feed.
Nigeria approved the wheat event HB4 for food and feed.
The USA approved the corn event MON87429 for food and feed.

Ghana approved the cowpea event AAT709A for food, feed, and cultivation.
Biotech Updates is a weekly newsletter of ISAAA, a not-for-profit organization. It is distributed for free to over 22,000 subscribers worldwide to inform them about the key developments in biosciences, especially in biotechnology. Your support will help us in our mission to feed the world with knowledge. You can help by donating as little as $10.