Australia's OGTR Authorizes Commercial Release of GM HT Canola
Australia's Office of the Gene Technology Regulator (OGTR) has issued a license in response to application DIR 138 from Bayer CropScience, authorizing the commercial release of canola genetically modified (GM) for dual herbicide tolerance and to facilitate production of the GMOs. The release is authorized to take place throughout Australia. The GM canola and products derived from the GM canola may enter general commerce, including use in human food and animal feed. Food Standards Australia New Zealand (FSANZ) has approved the use in food of material derived from this GM canola.
Plants' Ability to Adapt Changes Conventional Knowledge on Climate Change, Says New Study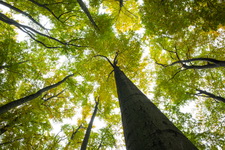 As temperatures increase, plants speed up their respiratory metabolism, leading to elevated carbon release and making forests around the world a carbon source. However, a new study at the University of Minnesota on more than 1,000 young trees has found that plants adjust or acclimate to a warmer climate and may release only one-fifth as much additional carbon dioxide than scientists previously believed.
Researchers Discover Microbes Use Plant Hormones to Protect Plants
Researchers from the Department of Plant and Environmental Sciences at the University of Copenhagen have shown, for the first time, that the production of a plant hormone by a beneficial microbe is protecting a plant from a pathogenic microbe by inducing plant resistance.
NEWS FROM AROUND THE WORLD

RESEARCH HIGHLIGHTS

News Archive | Translations

A biweekly update on gene editing research, regulations, and impact
produced by ISAAA Inc.

A monthly update on gene drive research and development provided by ISAAA in collaboration with the Outreach Network for Gene Drive Research
Biotech Updates is a weekly newsletter of ISAAA, a not-for-profit organization. It is distributed for free to over 22,000 subscribers worldwide to inform them about the key developments in biosciences, especially in biotechnology. Your support will help us in our mission to feed the world with knowledge. You can help by donating as little as $10.