Study Suggests Climate Change Impact on Agriculture is Underestimated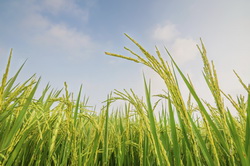 How climate change might affect the food supply for a growing population is a critical concern. A new study conducted by researchers from Brown and Tufts universities suggests that researchers have been overlooking how two key human responses to climate — how much land people choose to farm, and the number of crops they plant — will impact food production in the future.
New EU Project Focuses on Crops Important for Food Security and Bio-Economy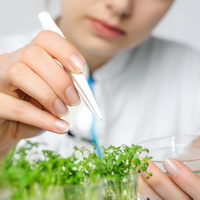 A new large-scale European project aims to measure crop plants and their response to changes in the environment. The European Multi-Environment Plant Phenomics and Simulation Infrastructure, or EMPHASIS, is part of the new European Strategy Forum for Research Infrastructures (ESFRI) roadmap, in which the member states of the ESFRI Forum coordinate research strategies in Europe.

A biweekly update on gene editing research, regulations, and impact
produced by ISAAA Inc.

A monthly update on gene drive research and development provided by ISAAA in collaboration with the Outreach Network for Gene Drive Research
GM APPROVAL UPDATES
Brazil approved the wheat event HB4 for commercial cultivation.
The Philippines approved the eggplant event EE-1 for cultivation
The USA approved the canola event MON94100 for food and feed.
Nigeria approved the wheat event HB4 for food and feed.
The USA approved the corn event MON87429 for food and feed.

Ghana approved the cowpea event AAT709A for food, feed, and cultivation.
Biotech Updates is a weekly newsletter of ISAAA, a not-for-profit organization. It is distributed for free to over 22,000 subscribers worldwide to inform them about the key developments in biosciences, especially in biotechnology. Your support will help us in our mission to feed the world with knowledge. You can help by donating as little as $10.