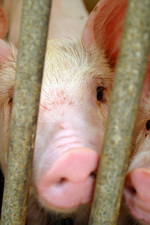 Using advanced genetic techniques, researchers at The Roslin Institute of the University of Edinburgh have produced pigs that are potentially resilient to African Swine Fever, a highly contagious disease. The new pigs carry a gene usually found in warthogs and bush pigs. When farmed pigs are infected, they quickly become ill and die, whereas warthogs and bush pigs do not show symptoms when infected.
New Genetic Advancements in Wheat Aimed Towards Enhancing Yield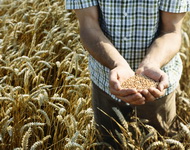 Researchers from Texas A&M AgriLife Research Dr. Shuyu Liu are about to close the knowledge gap on the location of key traits in the wheat genome and how to access them. The study included three wheat populations from two popular AgriLife Research cultivars, TAM 111 and TAM 112, and other diverse wheat crops.

A biweekly update on gene editing research, regulations, and impact
produced by ISAAA Inc.

A monthly update on gene drive research and development provided by ISAAA in collaboration with the Outreach Network for Gene Drive Research
Biotech Updates is a weekly newsletter of ISAAA, a not-for-profit organization. It is distributed for free to over 22,000 subscribers worldwide to inform them about the key developments in biosciences, especially in biotechnology. Your support will help us in our mission to feed the world with knowledge. You can help by donating as little as $10.