Filipino Farmer Leaders Learn from Bt Brinjal Farmers in Bangladesh
Filipino farmer leaders participated in a two-day study visit to Bt brinjal (eggplant) farms in Bangladesh last February 23 to 26, 2016. Discussions on biotechnology regulations in Bangladesh, research and development of Bt brinjal, and farmer experiences on planting Bt brinjal were conducted with officials from the Bangladesh government and scientists from the Bangladesh Agricultural Research Institute (BARI). The activities included field visits to Bt brinjal planting sites, interactions with Bt brinjal farmers as well as Bt brinjal tasting. The activities were held in two villages in Bogra, Bangladesh.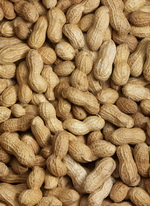 The International Peanut Genome Initiative (IPGI), including researchers from the University of Georgia and the International Crops Research Institute for the Semi-Arid Tropics (ICRISAT), has completed sequencing the ancestral genomes of groundnut.
University of Missouri Scientists Breed PRRS Resistant Pigs using CRISPR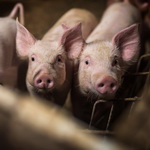 The porcine reproductive and respiratory syndrome virus (PRRSV) affects pigs worldwide and is considered the most economically significant disease of swine. Vaccinations have mostly failed to prevent the syndrome's spread, but a new approach by biologists at the University of Missouri may mark a turning point. They developed a commercial agricultural application for the revolutionary CRISPR/Cas9 gene-editing method—to breed pigs resistant to infection.

A biweekly update on gene editing research, regulations, and impact
produced by ISAAA Inc.

A monthly update on gene drive research and development provided by ISAAA in collaboration with the Outreach Network for Gene Drive Research
Biotech Updates is a weekly newsletter of ISAAA, a not-for-profit organization. It is distributed for free to over 22,000 subscribers worldwide to inform them about the key developments in biosciences, especially in biotechnology. Your support will help us in our mission to feed the world with knowledge. You can help by donating as little as $10.