Plant Biologist Wins the 2018 Breakthrough Prize in Life Sciences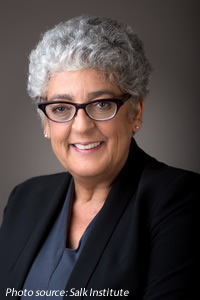 Salk Insitute for Biological Sciences scientist, Joanne Chory, one of the world-renowned plant biologists, has been awarded a 2018 Breakthrough Prize in Life Sciences because of her pioneering work in discovering how plants optimize their growth, development, and cellular structure to transform sunlight into chemical energy.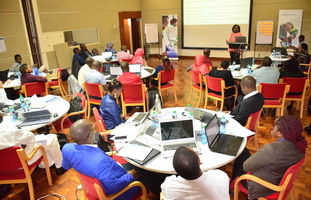 There is a strong need for scientists to learn how to simplify their messages for a non-scientific audience. This was a key takeaway from a two-week science communication training workshop organized by Biosciences Eastern and Central Africa (BecA-ILRI) Hub in collaboration with ISAAA AfriCenter and the International Foundation for Science (IFS) at the International Livestock Research Institute (ILRI) campus in Nairobi. The workshop comprised of two modules: with the first (November 27-30, 2017) attended by 25 participants, while the second, comprised of 28 participants, is currently underway. The training seeks to strengthen the capacity of African National Agricultural Research Systems (NARS) to drive agricultural research and innovation in Africa and for Africa.
CRISPR-Cas9 and TALENs Used to Generate Mutants for Studying Small RNA in Legumes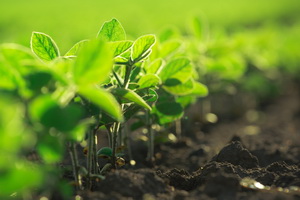 Processing of double-stranded RNA precursors is essential in regulating gene expression in plant development and stress response. Small RNA processing requires the activity of a diverse group of components. However, in most plant species, there are insufficient mutant resources to study each component. Hence, the team of Shaun J. Curtin from the University of Minnesota generated legume mutants that represent mutations in each loci involved in small RNA processing in soybean (Glycine max) and alfalfa (Medicago truncatula) using CRISPR-Cas9 and TALENs platforms.

A biweekly update on gene editing research, regulations, and impact
produced by ISAAA Inc.

A monthly update on gene drive research and development provided by ISAAA in collaboration with the Outreach Network for Gene Drive Research
GM APPROVAL UPDATES
Brazil approved the wheat event HB4 for commercial cultivation.
The Philippines approved the eggplant event EE-1 for cultivation
The USA approved the canola event MON94100 for food and feed.
Nigeria approved the wheat event HB4 for food and feed.
The USA approved the corn event MON87429 for food and feed.

Ghana approved the cowpea event AAT709A for food, feed, and cultivation.
Biotech Updates is a weekly newsletter of ISAAA, a not-for-profit organization. It is distributed for free to over 22,000 subscribers worldwide to inform them about the key developments in biosciences, especially in biotechnology. Your support will help us in our mission to feed the world with knowledge. You can help by donating as little as $10.