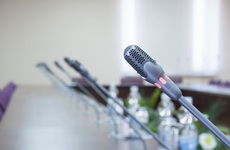 Intelligence Squared (iq2) Debates hosted a livestreamed debate on Fora.tv about genetically modified food. World Food Prize 2013 laureate Robert Fraley and University of California, Davis scientist Alison Van Eenennaam argued that planting of GM foods should be allowed. On the other hand, Margaret Mellon, formerly of the Union of Concerned Scientists, and Charles Benbrook of Washington State University argued the negative. The argument of the biotech scientists won by huge margin shift in the audience, which changed from 32% to 60% in favor of GM foods.
India's Environment Minister Gives Green Signal to Field Trials of GM Crops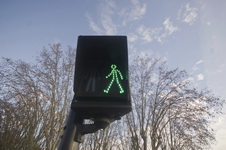 India's environment minister Mr. Prakash Javadekar said that there is no scientific evidence that genetically modified (GM) crops are bad for health or environment. In a written response in the Rajya Sabha, the upper house of the Parliament of India, over the queries of the recent decision of GEAC granting approval to field trials, the minister quoted, "GM crops have beneficial traits such as insect resistance and herbicide tolerance, stress tolerance, fungal resistance, disease resistance, salt tolerance, drought tolerance, enhanced yield and nutrition that may help in food security." The minister said that GM crops particularly GM corn, canola, soybean, and cotton are being cultivated and consumed by humans as well as animals in many countries of the world as food, feed and processed products.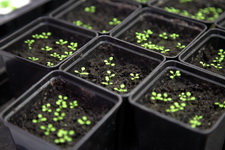 Arsenic is a carcinogenic element which makes it dangerous for human health. Plants accumulate this element due to its presence in soil and water. Naturally, plants have the ability to control the level of the accumulated arsenic by converting arsenate to arsenite through chemical reduction occurring in the roots. The arsenite is then transported to the shoot through phosphate transport system. This conversion provides the key for the detoxification process of arsenic. A group of international scientists from University of Aberdeen, Chinese Academy of Sciences, Nanjing Agricultural University, and Rothamsted Research studied this process to find the gene responsible for it.
As the country is gearing up towards possible commercialization of biotech crops, a workshop on "Farmers at the forefront in applying genetically modified crops in Vietnam" was held on December 3, 2014 at the Headquarters of Vietnam Farmer's Union at Rural Today newspaper, Hanoi. Close to 100 research scientists and experts in Vietnam, representatives from different local businesses and industries, and Farmer's Union of provinces and cities, as well as maize growers in the country participated.
NEWS FROM AROUND THE WORLD

RESEARCH HIGHLIGHTS

News Archive | Translations

A biweekly update on genome editing research, regulations, and impact
produced by ISAAA Inc.

A monthly update on gene drive research and development provided by ISAAA in collaboration with the Outreach Network for Gene Drive Research
GM APPROVAL UPDATES
Brazil approved the wheat event HB4 for commercial cultivation.
The Philippines approved the eggplant event EE-1 for cultivation
The USA approved the canola event MON94100 for food and feed.
Nigeria approved the wheat event HB4 for food and feed.
The USA approved the corn event MON87429 for food and feed.

Ghana approved the cowpea event AAT709A for food, feed, and cultivation.
Biotech Updates is a weekly newsletter of ISAAA, a not-for-profit organization. It is distributed for free to over 22,000 subscribers worldwide to inform them about the key developments in biosciences, especially in biotechnology. Your support will help us in our mission to feed the world with knowledge. You can help by donating as little as $10.